1991 BMW 850i
page 6
Flashlight repair

Its all back together and running!

New tires

Brake lines and caliper rebuild

Front sway bar end links

Spare Engine, Transmission and more!

Front seat cable repair.

Rear suspension refurb
Here's the guts of my glove box flashlight. Note the trashed batteries!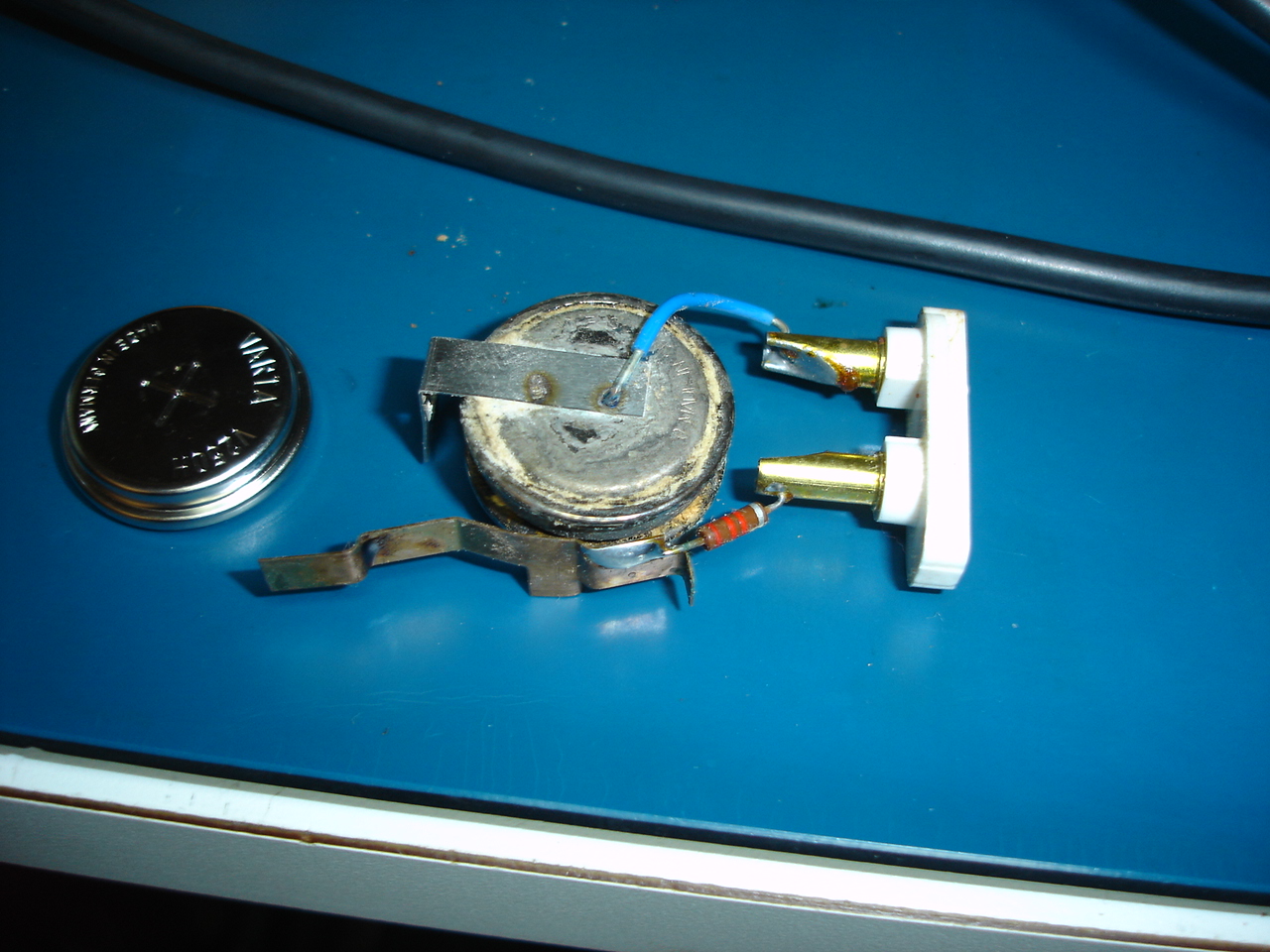 The long springy piece of metal attached to the side of the lower battery is part of the on-off switch. It is solderable and was carefully removed and soldered onto a new battery.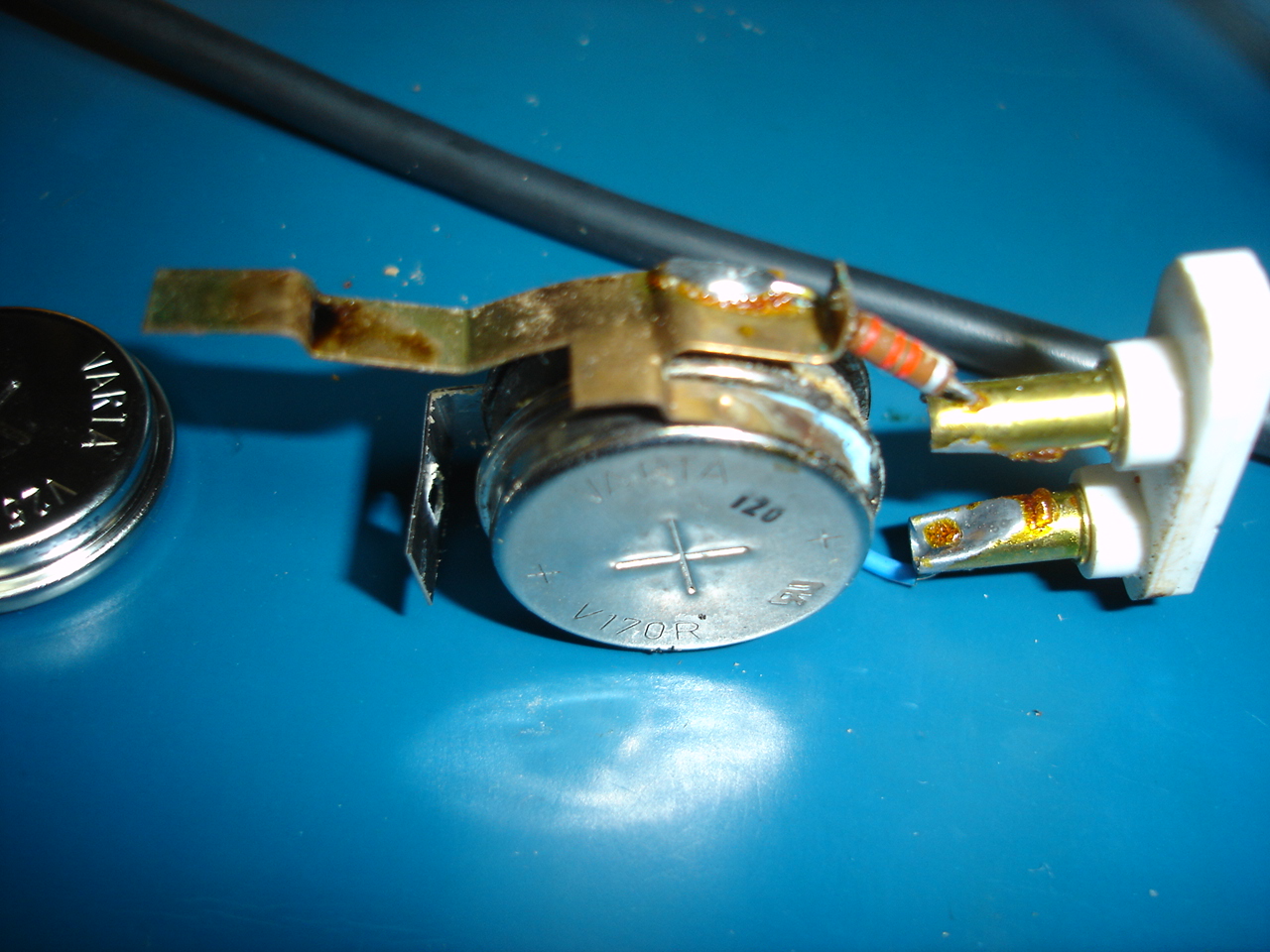 Here it is all back together. The 2 batteries were soldered together with a piece of brass shim stock. The original piece of metal that contacts the back of the bulb is not solderable so it was replaced with a short piece of wire. This of course means if I ever need to replace the bulb I'll need to re-open it.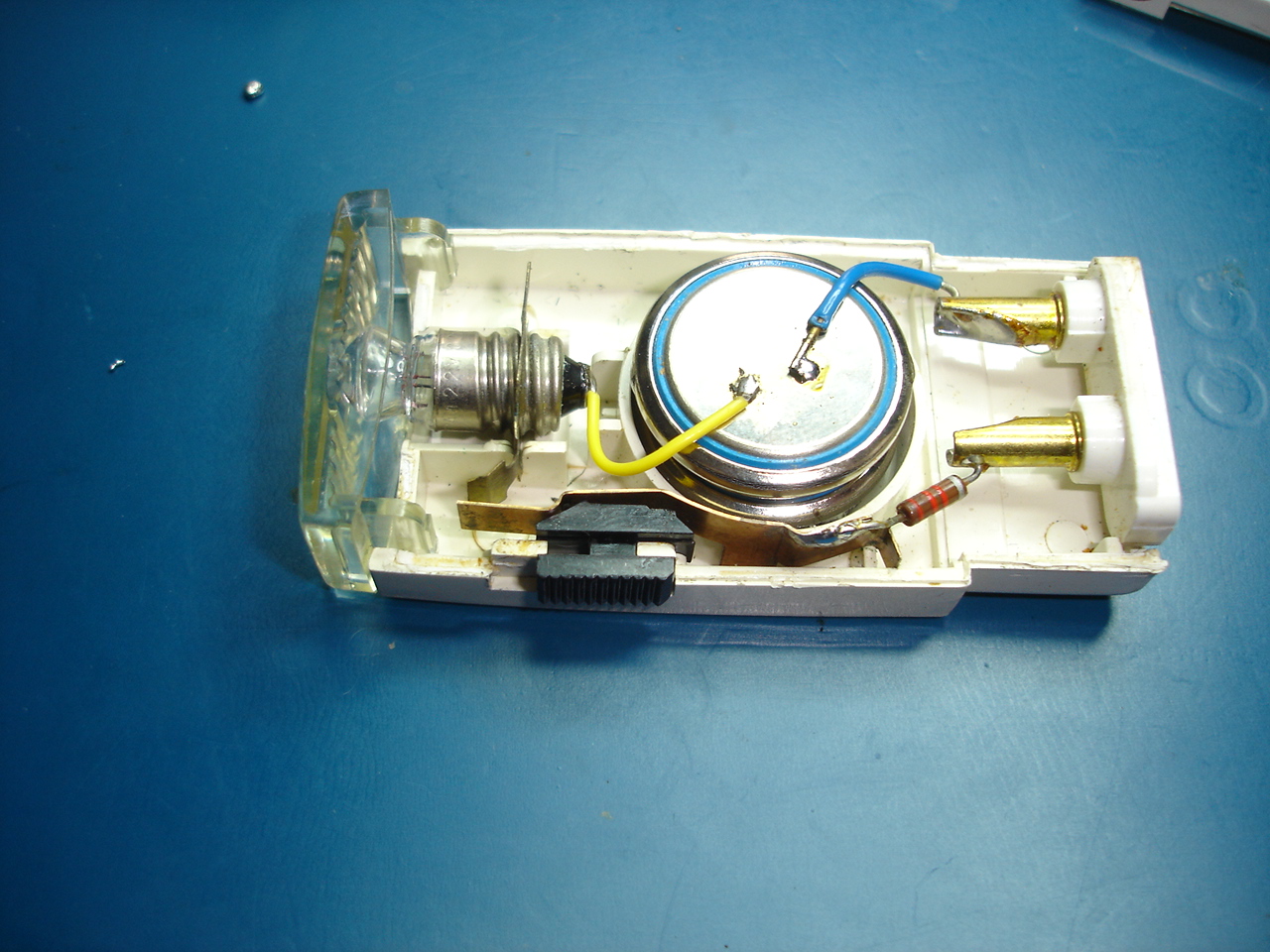 These are the batteries I used which cost me $6.44 shipped.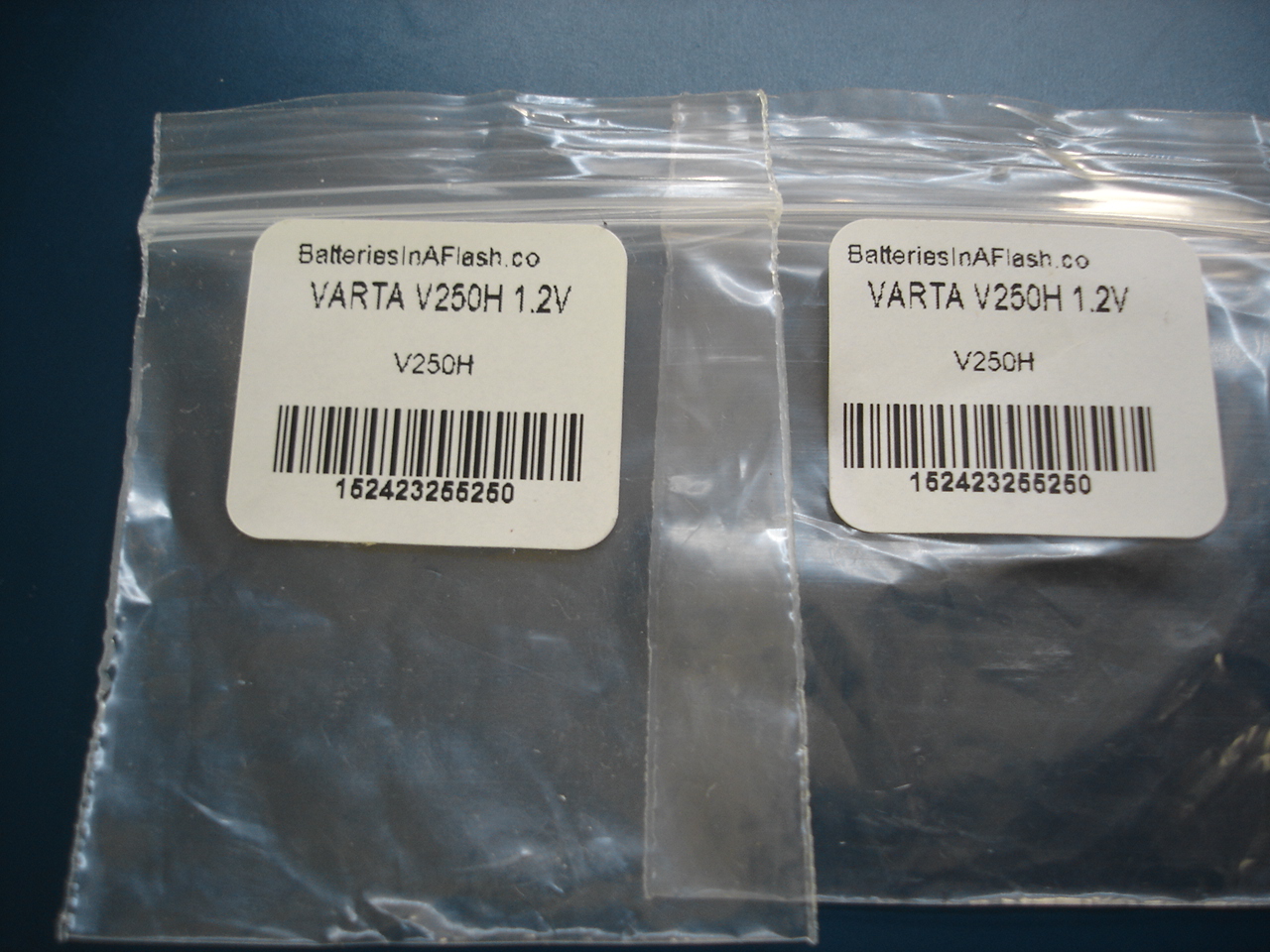 All back together and working!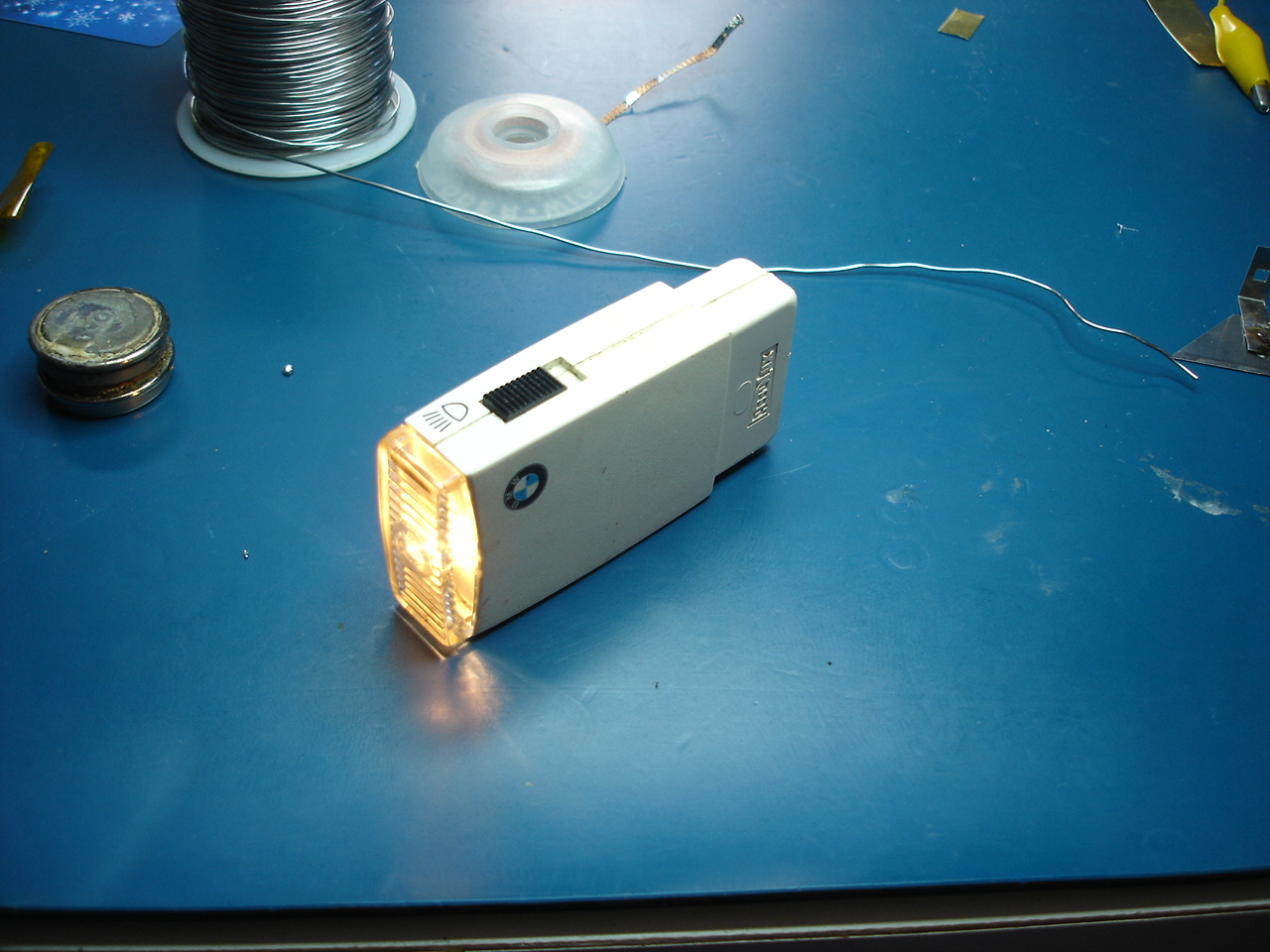 1/17/16
I got everything back together last weekend and drove it up and down the neighborhood street - it seemed to be running ok so I took it out onto the street and within half a mile the transmission went into failsafe! I pulled over and stopped the car... wtf! I restarted it and everything looked ok so I headed back for home - the transmission wouldn't shift out of 1st gear!
When I got back to my street and tried putting it in manually mode and was able to shift between gears. About this time it was getting dark so I put here away and wondered what was wrong.
Next day I checked the transmission fluid and found it was low - I had not refilled it completely! It took about a quart and a half to bring it within dipstick range. And today I got to drive it again and the transmission seems to be shifting fine. I only put a few miles on it but the engine has smoothed out nicely now and sounds great!
Hare are some pics of the car taken today:
I really like the looks of the engine bay now...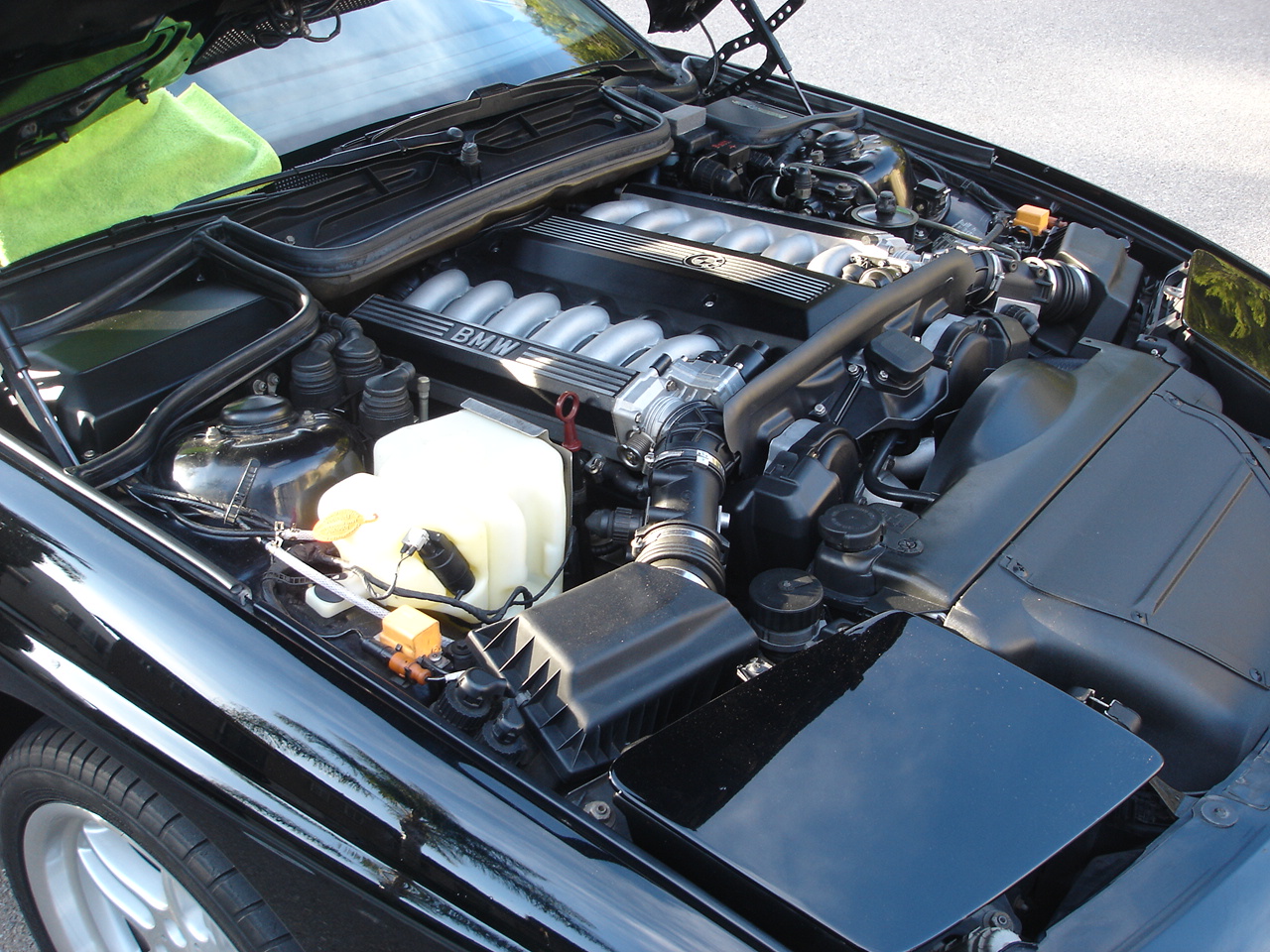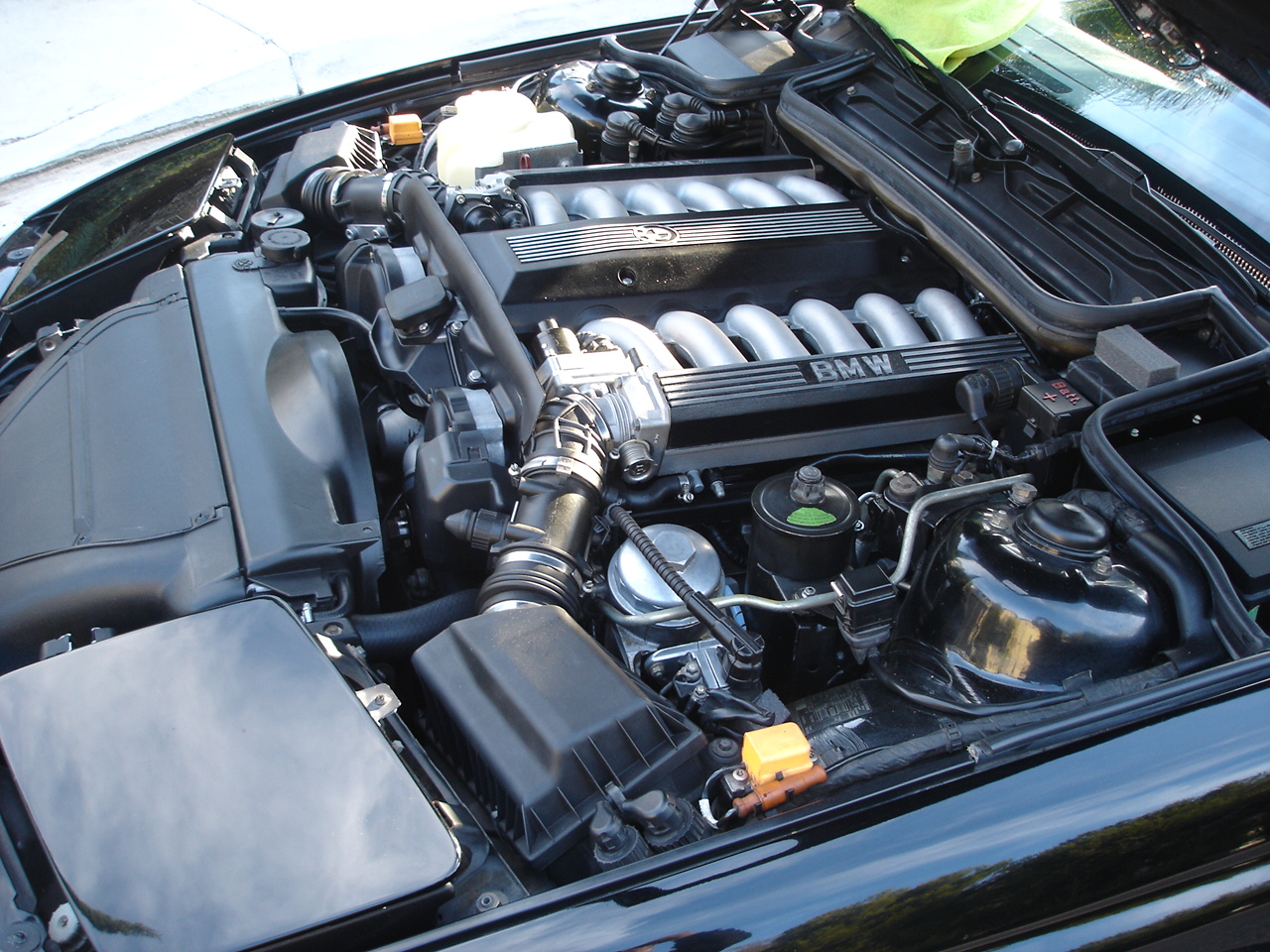 The interior...
Passenger seat is like new...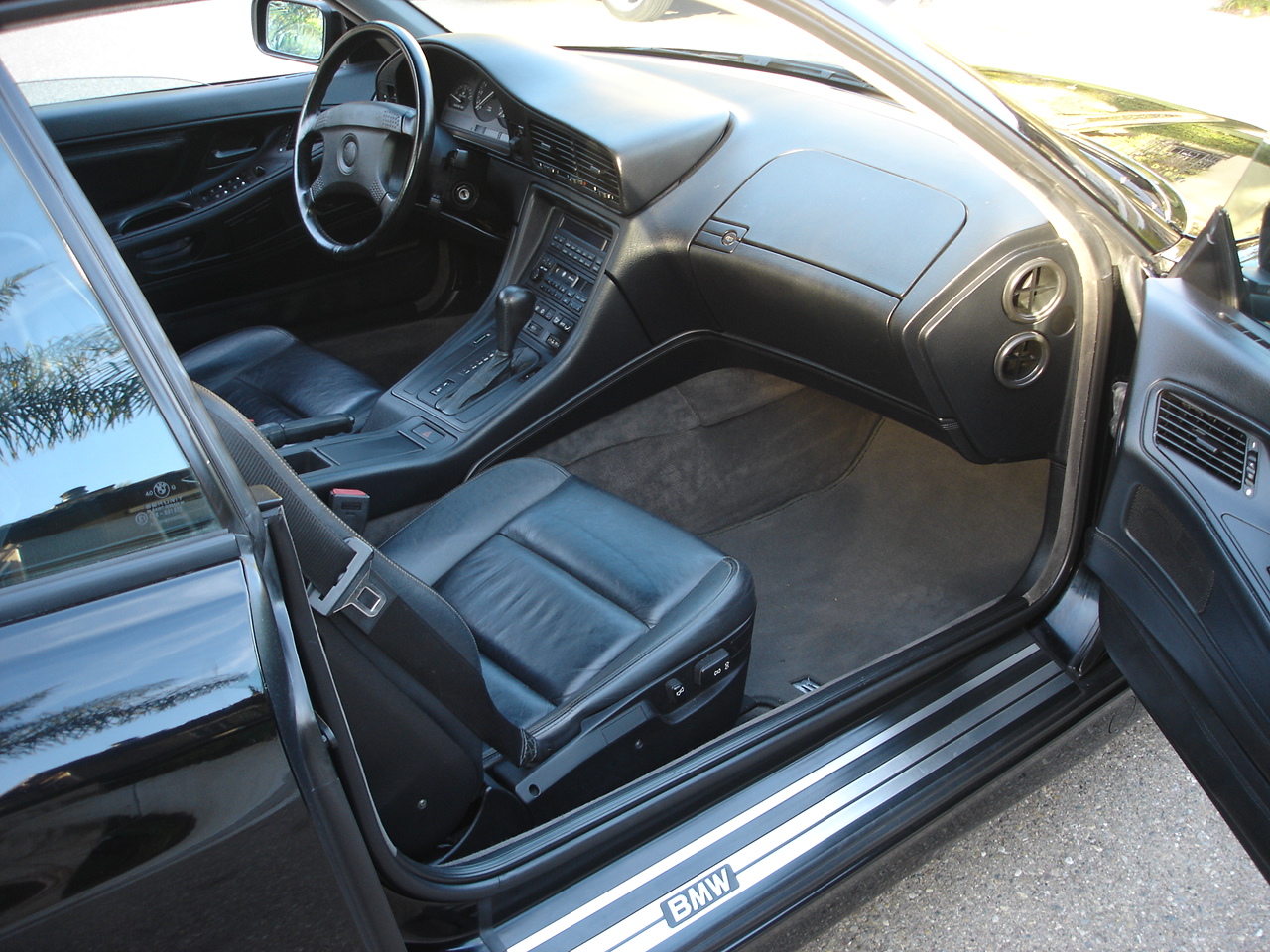 LED DRL's!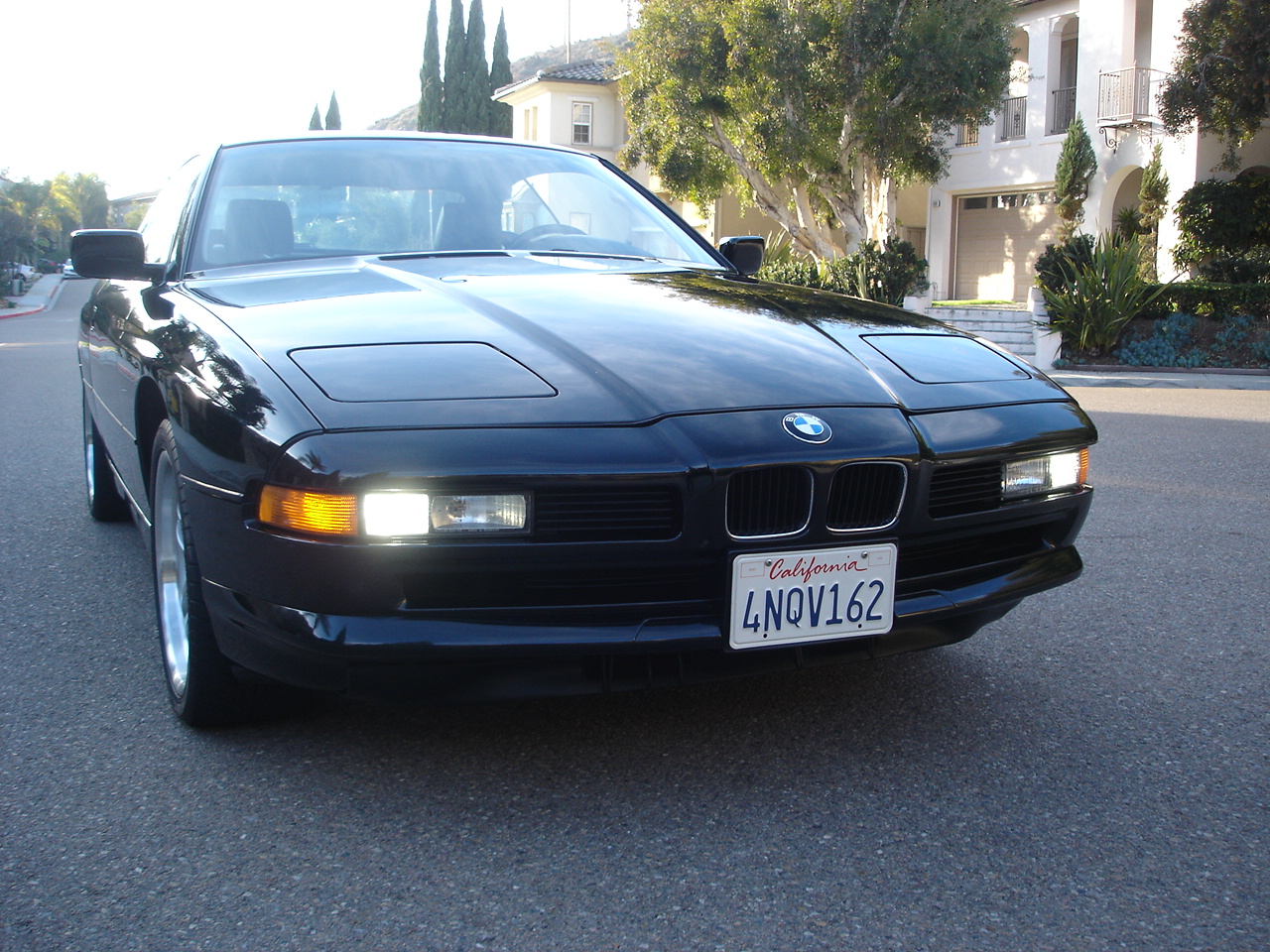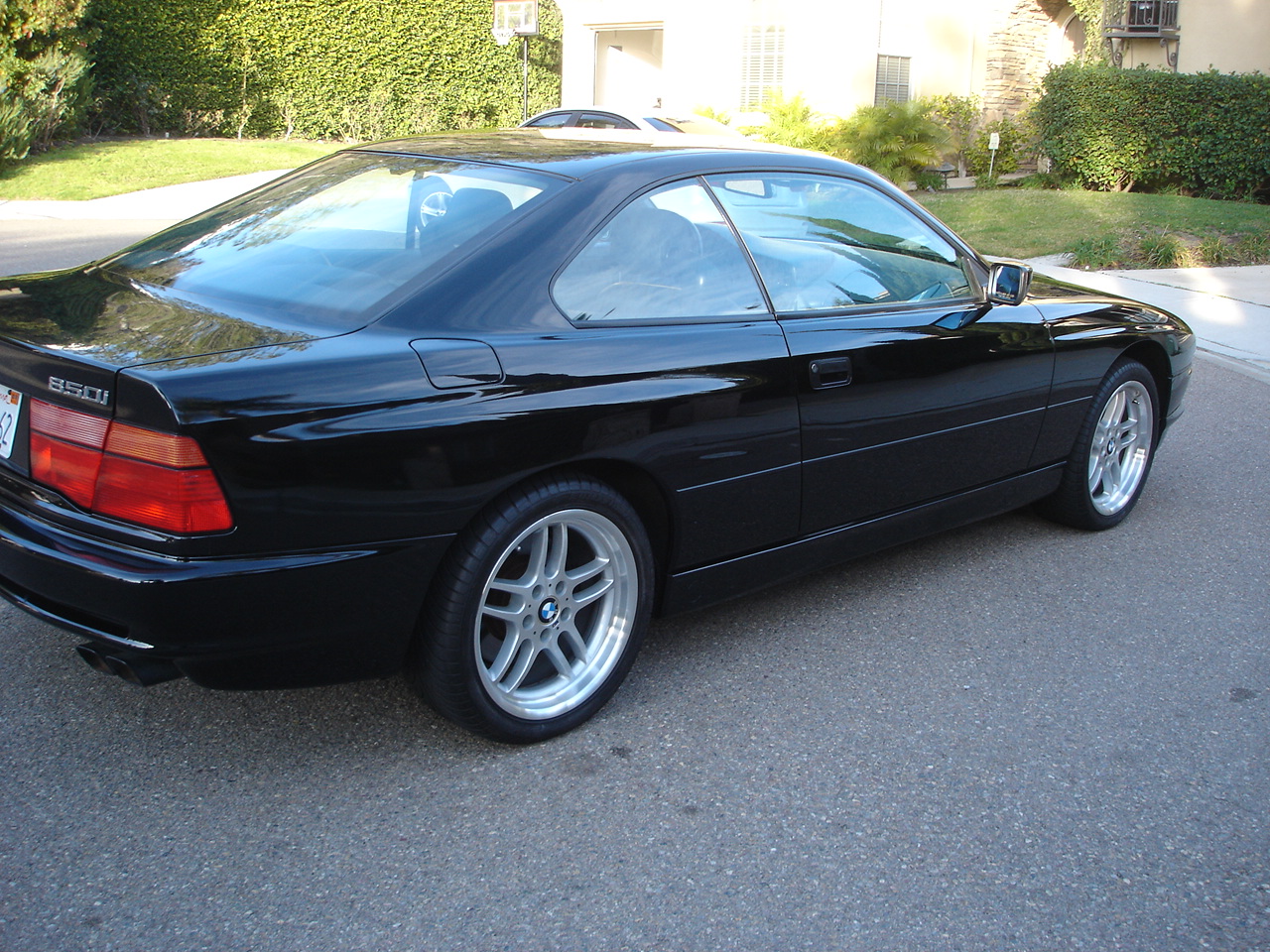 Yes the registration expired 8 years ago! It has been registered non-op since.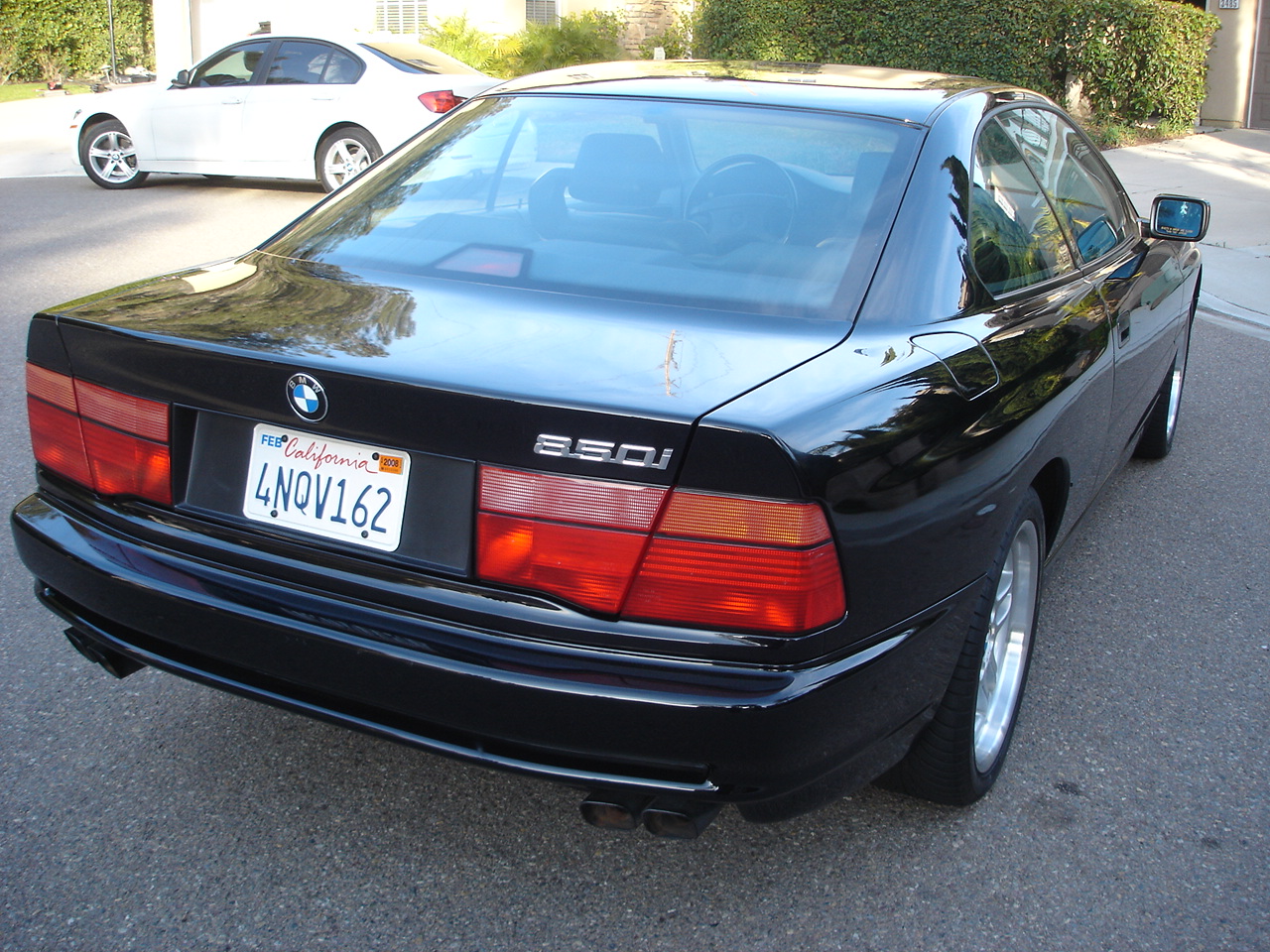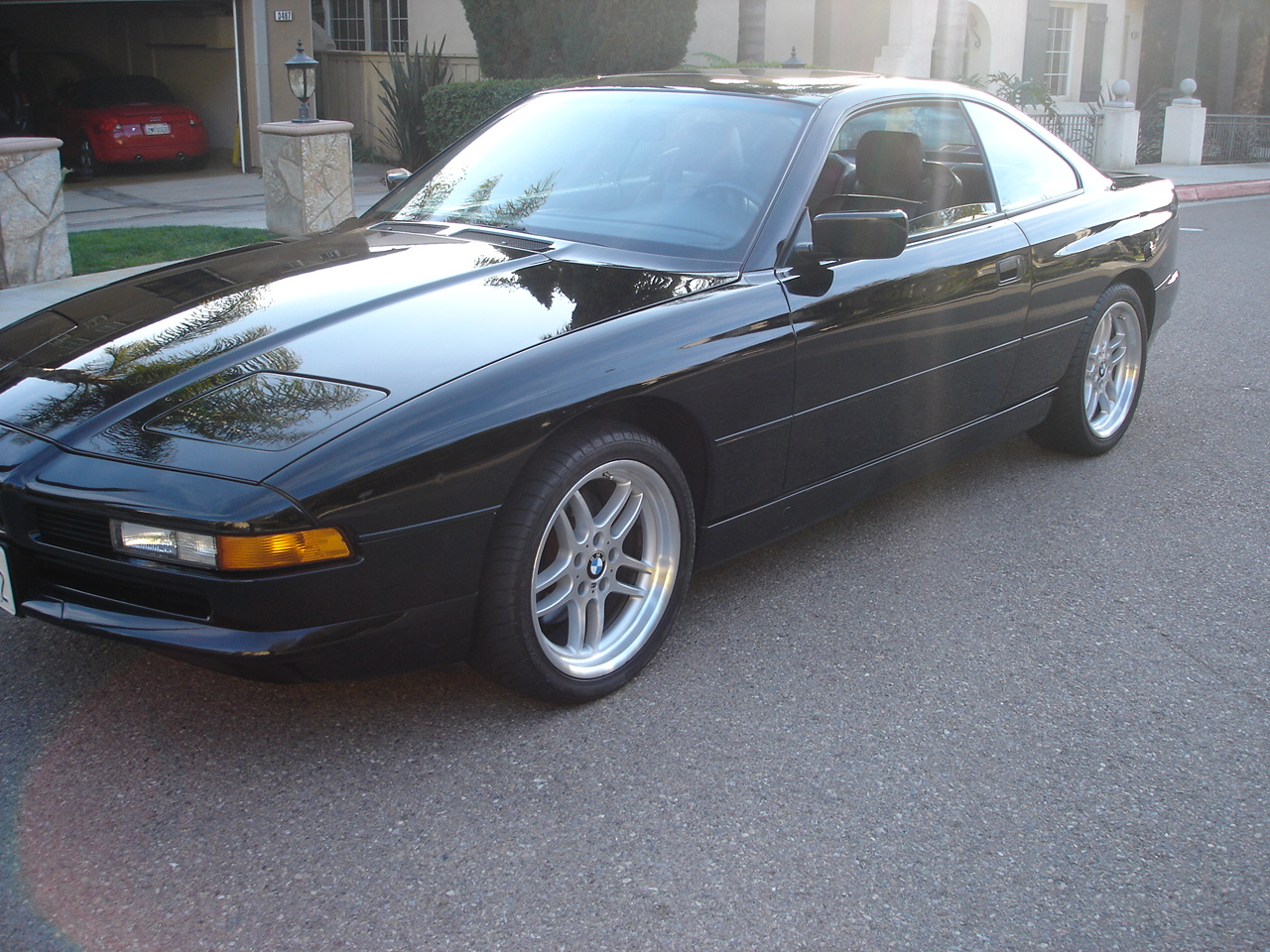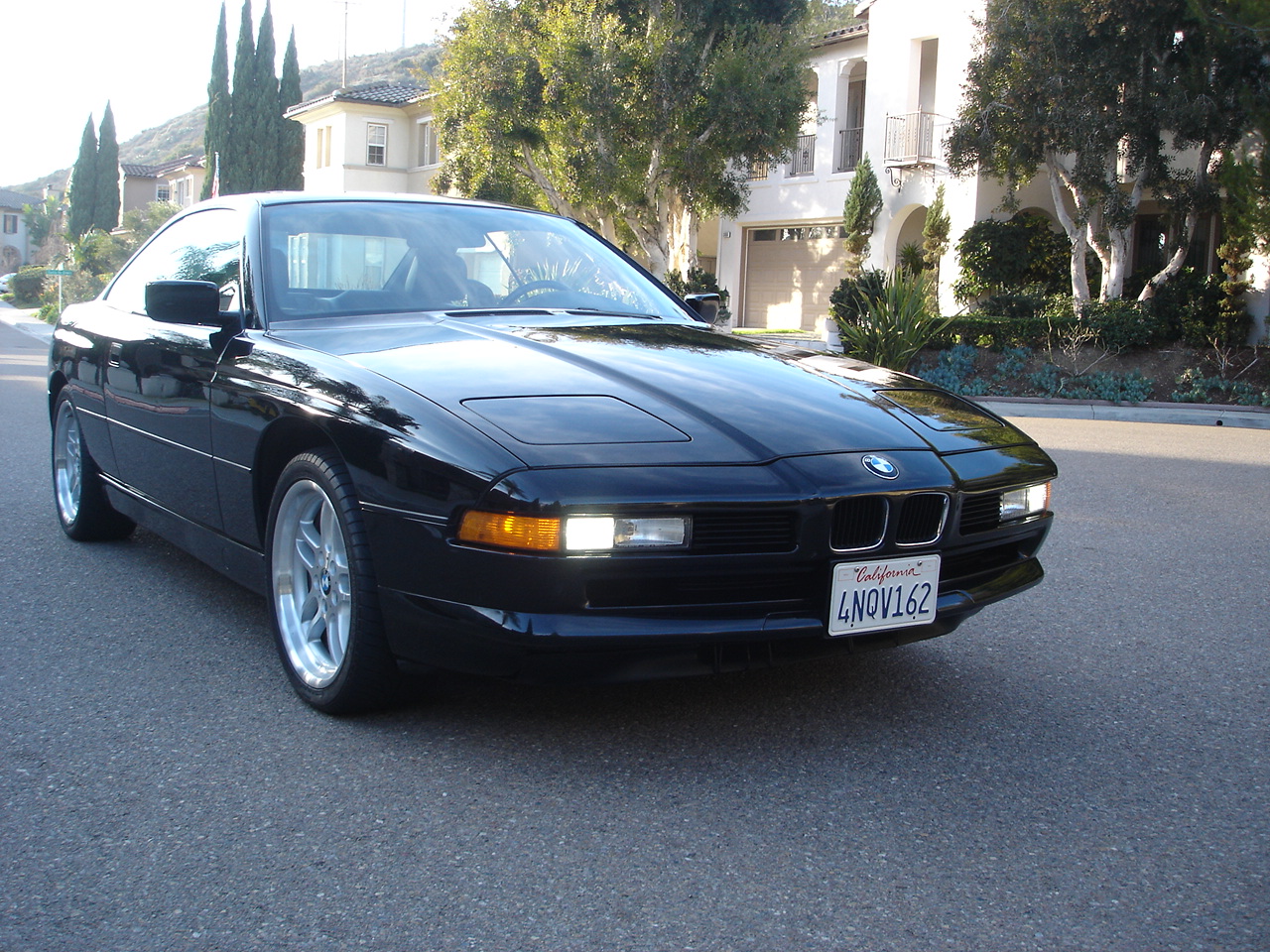 2/7/16
I purchased some new tires (from discount tire direct), 4 new Khumo Ecsta 245/40R18's for $310 shipped! I've mounted 2 of them so far. Whilst my original tires still have lots of tread they sat for may years and have flat spots on them.
One of my rims is very slightly bent - it had an unusually large number of balancing weights on it so I measured the run-out and found .045" radial and .023" lateral. These numbers are just out of spec and about 3 x the run-out on my other 3 wheels so I plan to get it trued up before installing the remaining tires. I also took care of some curb rash on the wheel below (my other 3 are perfect). I sanded the curb rash down and then sprayed with clear coat . I was surprised how well it turned out!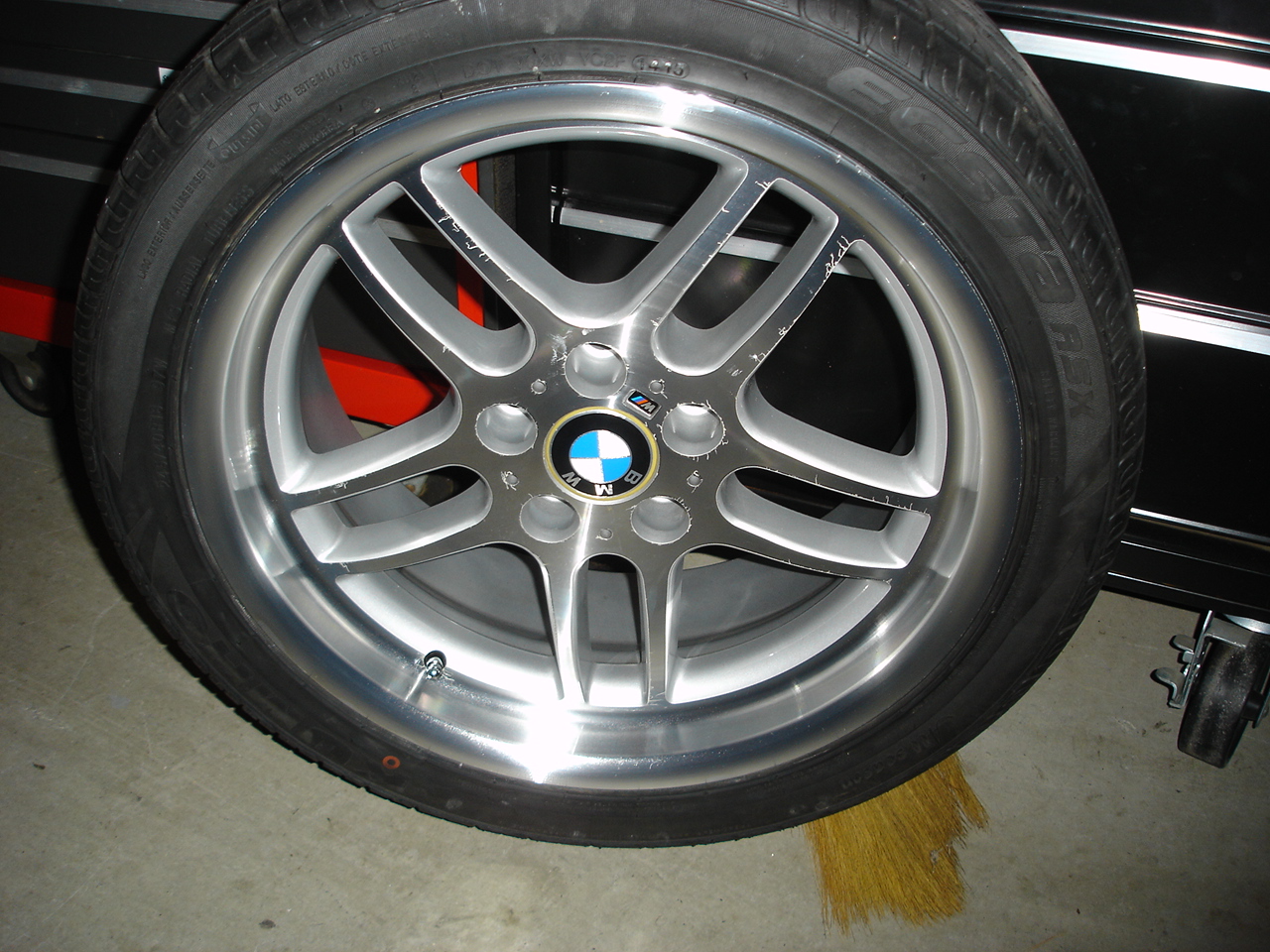 The transmission shifter shaft is still leaking despite installing a new seal. I suspect that I nicked the shaft removing the old seal so will have to try and smooth that out. But this will have a to wait a few weeks...
Today I started to overhaul the brake lines and calipers. I read on the forum of someone buying a 91 850 and on the way home one of the brake lines burst and the car wrecked! My brake lines look to be original so I decided to replace all 4 (they are not expensive). Below is a cross section of an old front hose - they are quite thick!
I will rebuild the calipers as a precautionary measure. Even though the seals are 25 yrs old the first caliper dismantled showed no signs of leaking and the dust boot still looks fine.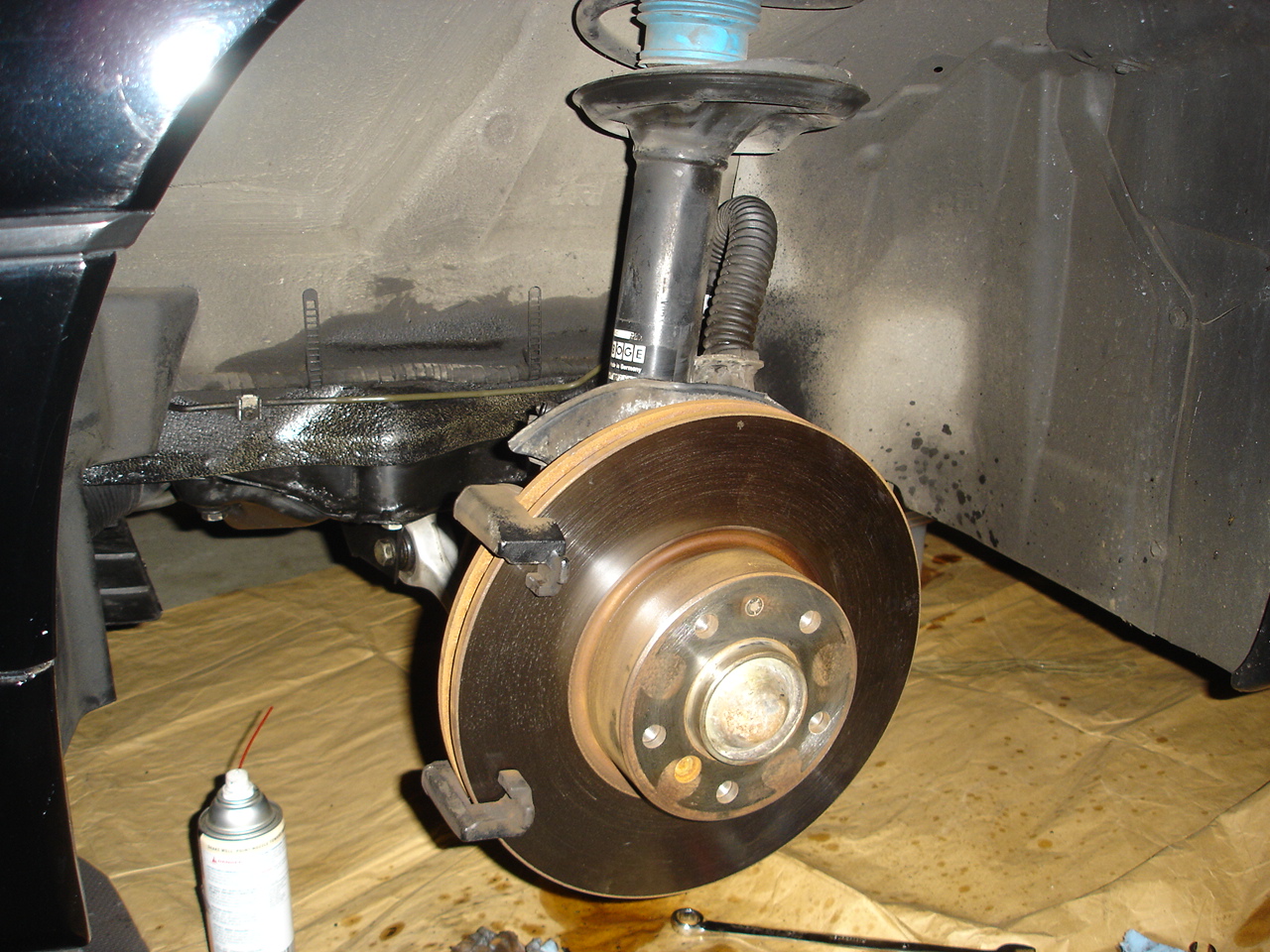 I'm replacing the sway bar end links as well - note how the dust boots have split open! They are still quite tight but new ones are not expensive.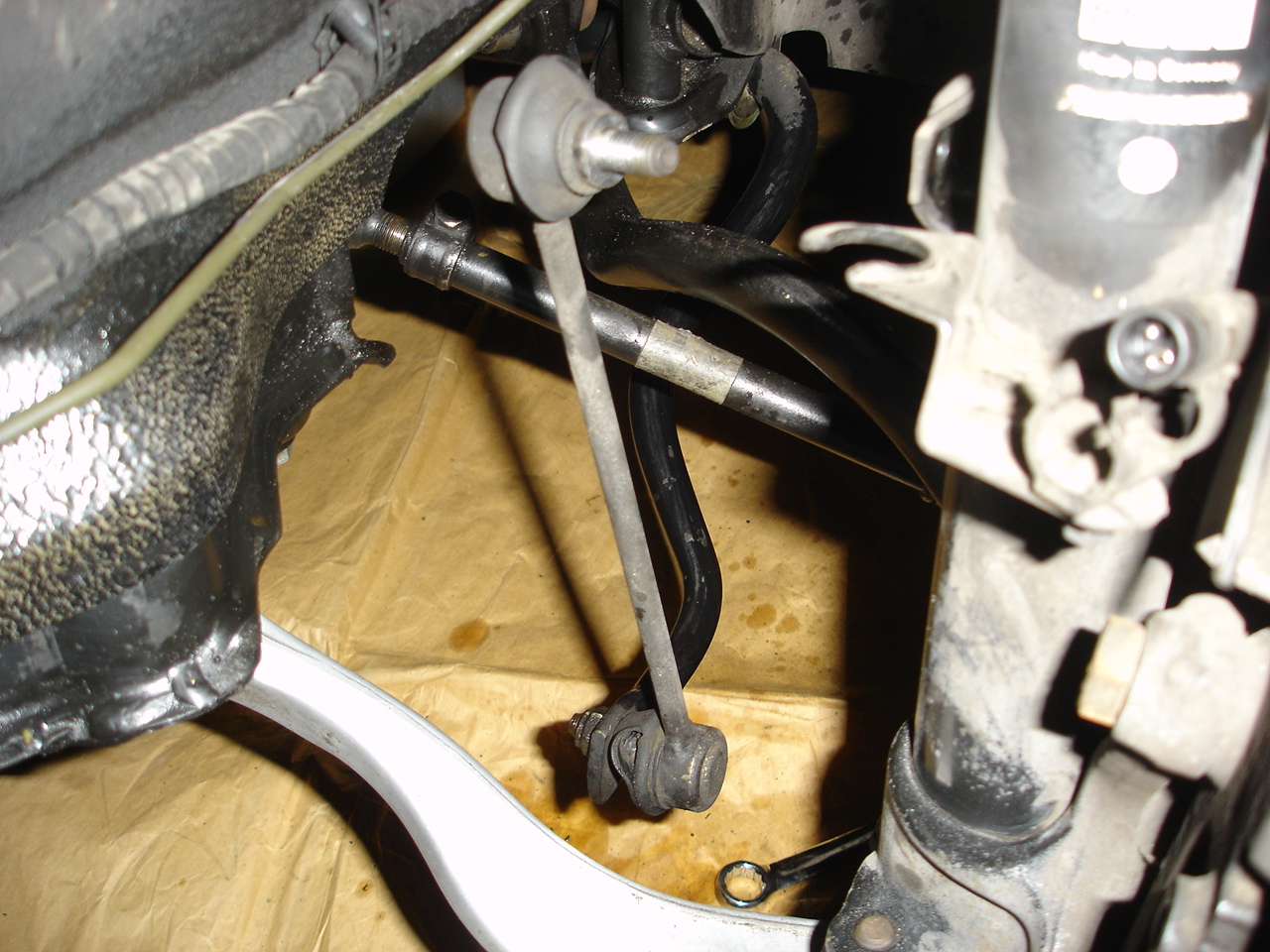 Caliper removed. Pads still have tons of life and the rotors look barely used too.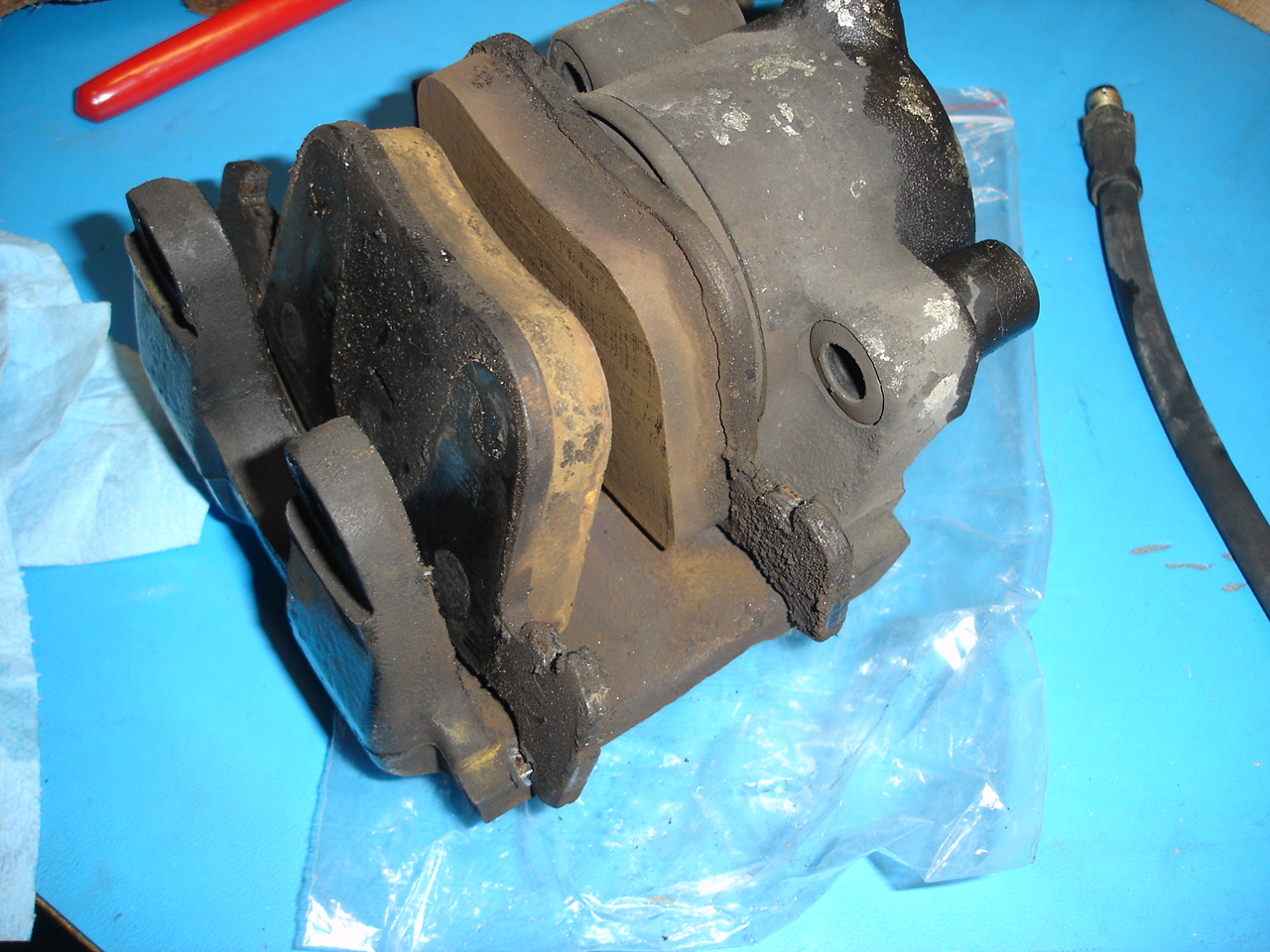 Use an air compressor to drive out the piston. Be sure to place a piece of 2x4 as shown because when the piston starts to move out it moves quickly! It won't pop out completely this way. While it is extended, turn the caliper on its side with the hose connection facing down and push the piston back in, squirting the brake fluid out into a container. Then pop it out again with air compressor. This time remove the 2 x 4 and pull the piston out completely by hand.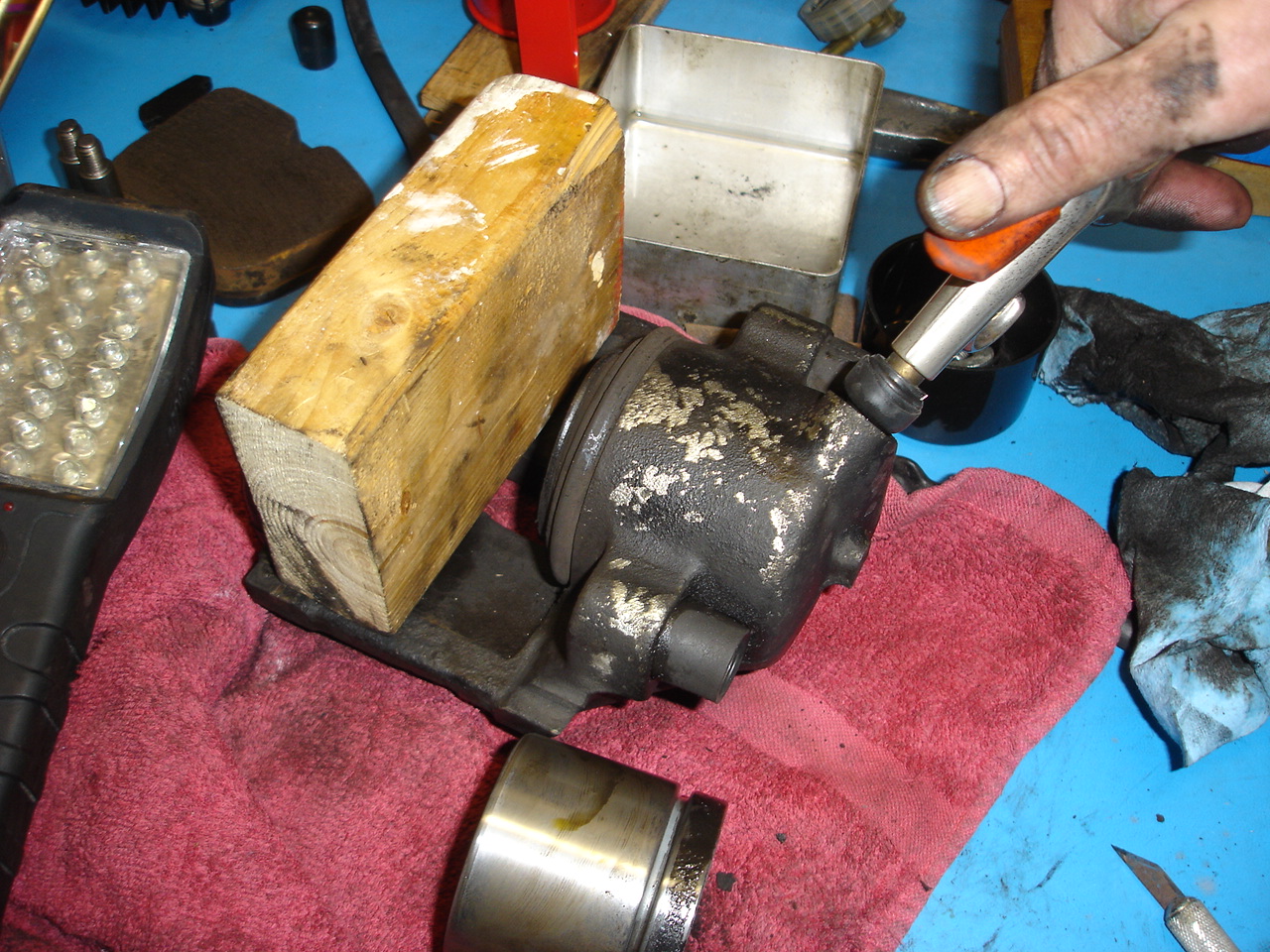 Despite bleeding the brakes just a few weeks ago, the fluid in the caliper still looks contaminated.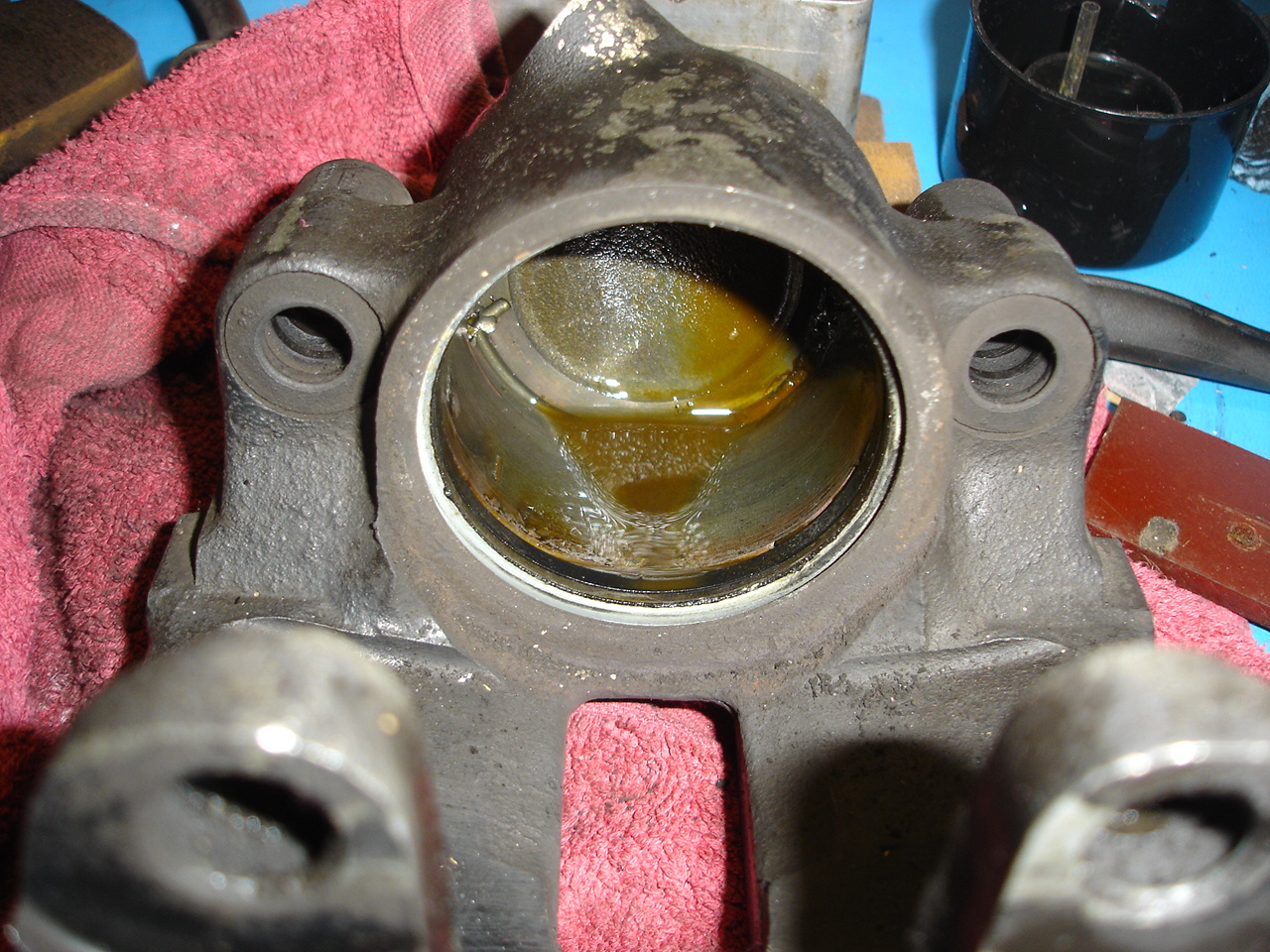 Here are all the parts after cleaning. The piston looks absolutely perfect - not a spec of corrosion on it (one good thing about southern California cars). The old seal and dust cover in the foreground will be replaced with new ones (about $10). Its not a bad idea to replace the guide bushings that hold the retaining pins as well.
I don't think the brake calipers left the factory in black... they must have been painted by the previous owner.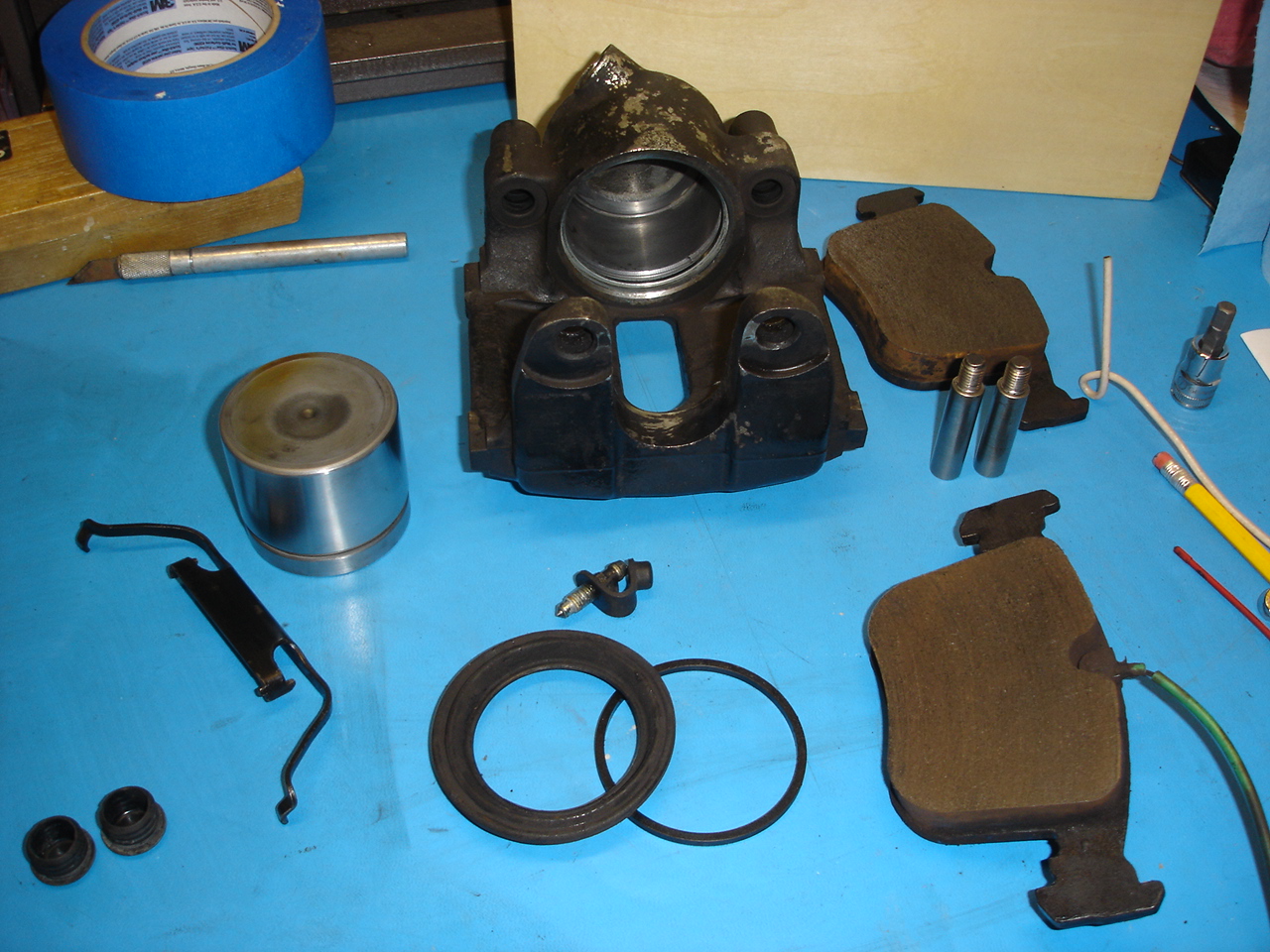 I picked up these sway bar end links cheap on closeout a few months ago.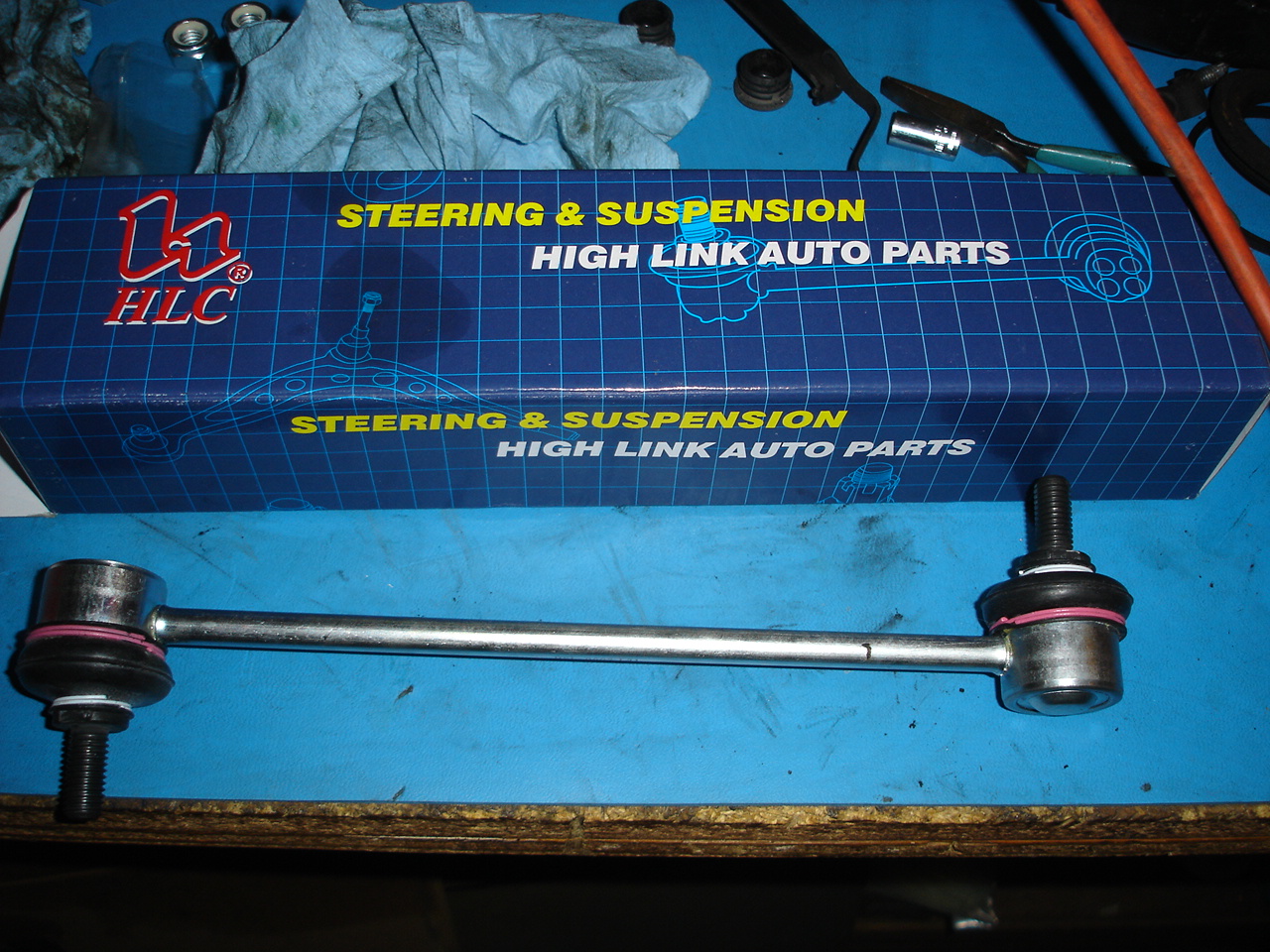 But I could not bring myself to install them. Compare the welds on the rods with my original oem parts.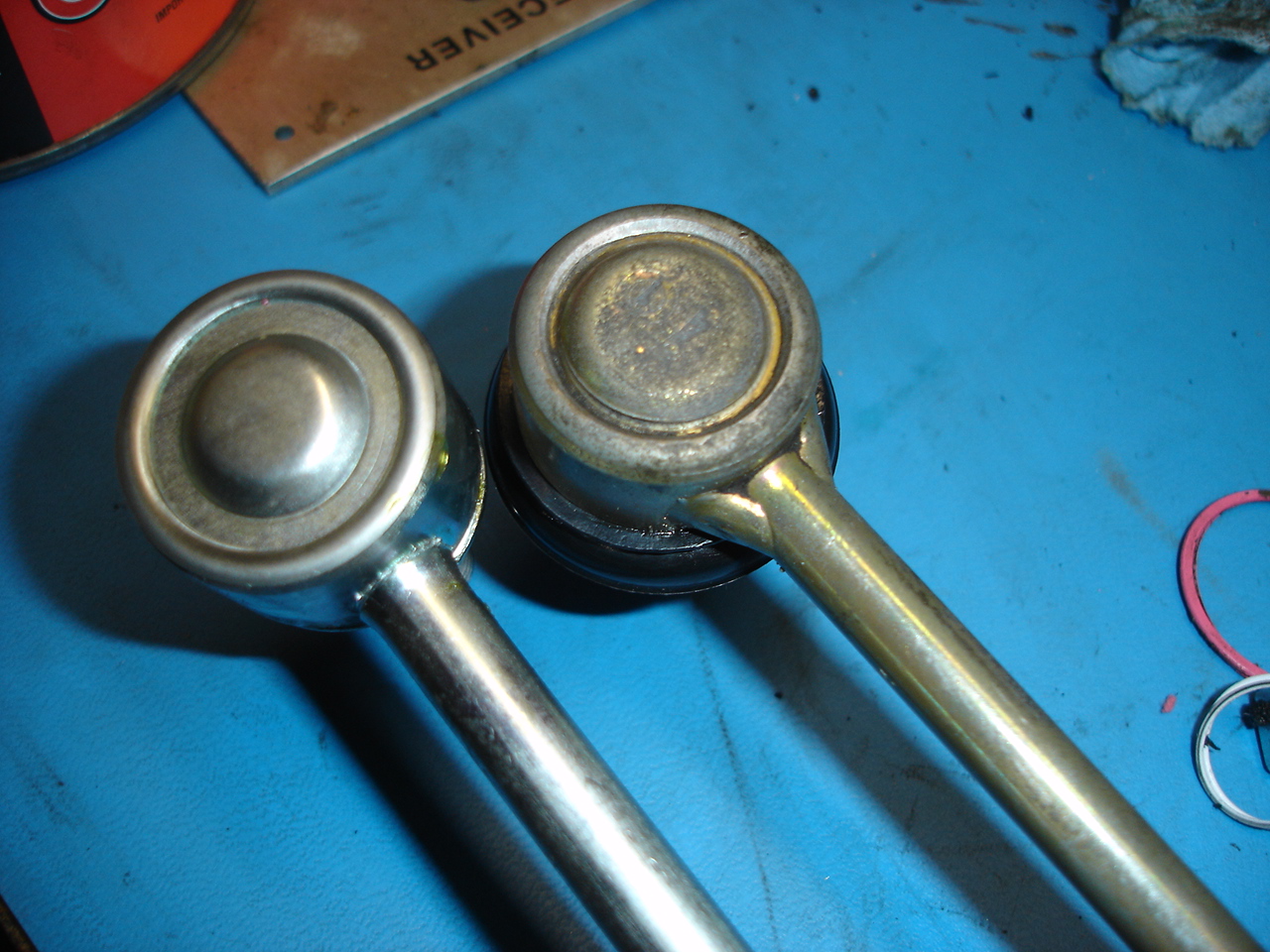 The problem with my original parts was not the ball joints (both were still quite tight), but the rubber boots that had rotted out.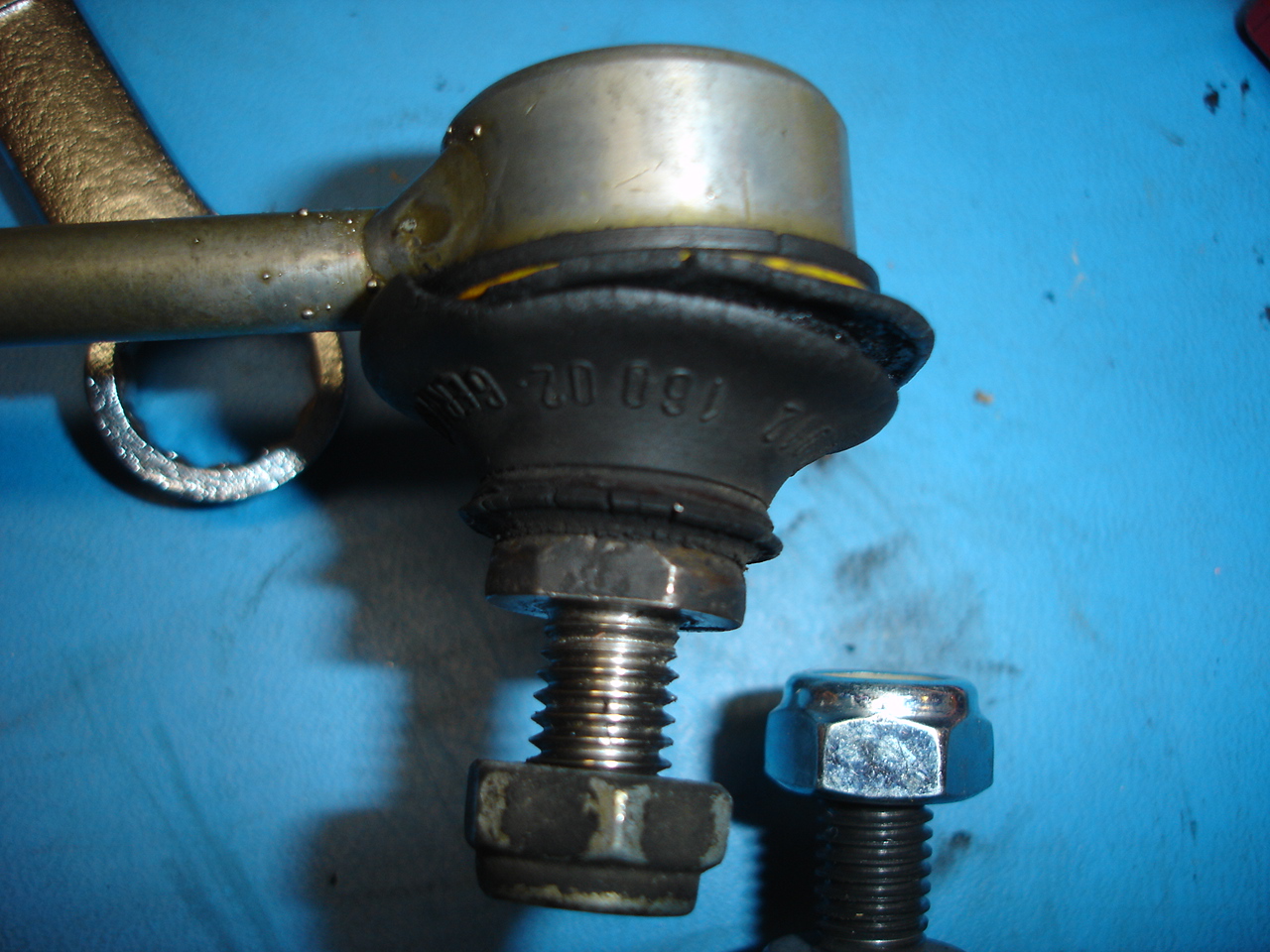 So I cleaned the ball joints, re-packed them with new grease and moved the boots over from the new parts. The secret to installing the pink and white retaining wires is to grease them up a bit and then roll them into place.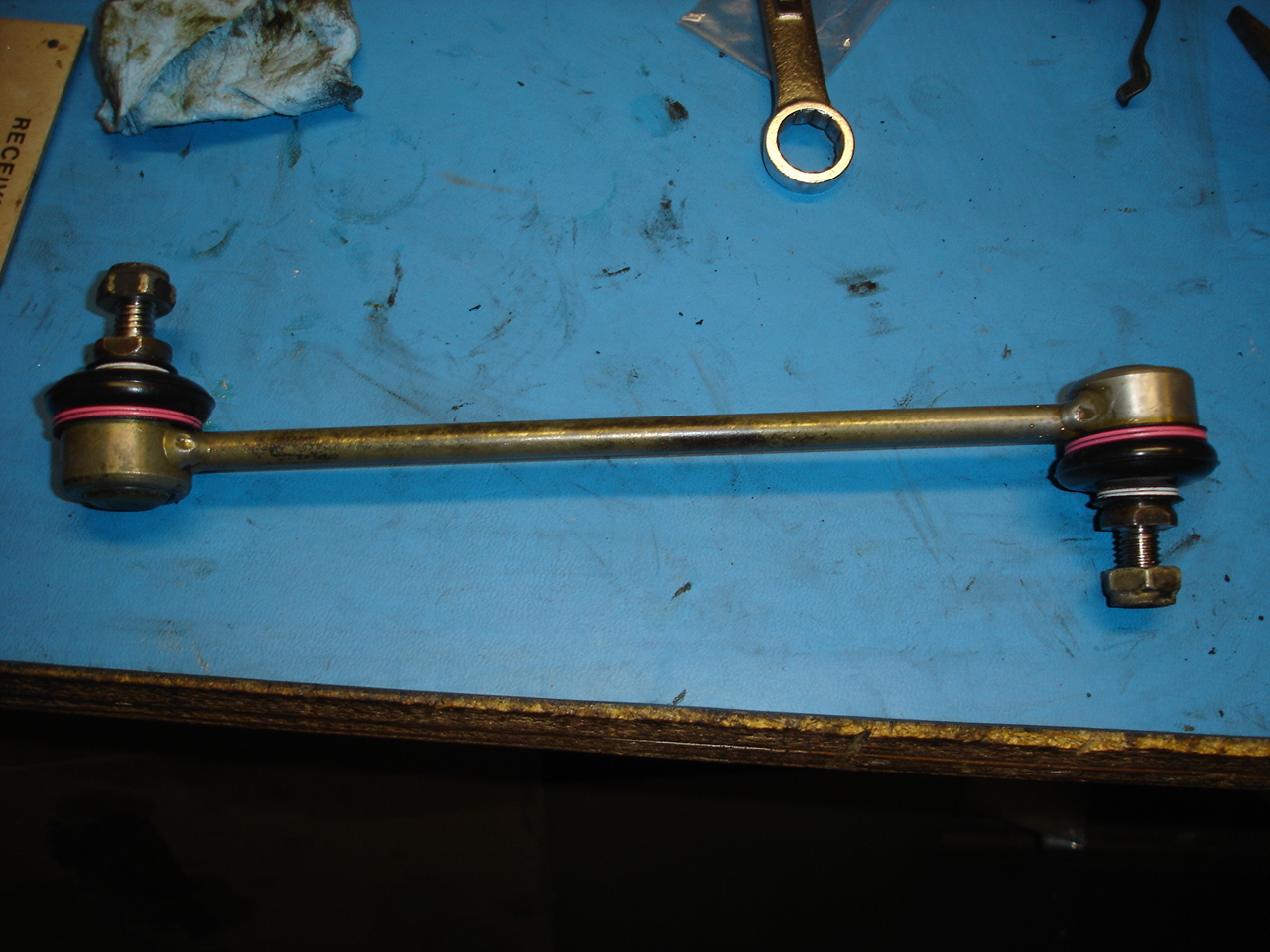 I couldn't stand looking at the rusty rotor so I cleaned it up and sprayed it with engine paint. After sanding the rust away I was pleasantly surprised to see that the rotors are oem parts.
2/17/17
All 4 brake calipers have now been removed, cleaned and given a light overspray with black engine enamel. All 4 pistons are in perfect shape with no corrosion whatsoever. New seals will be installed. I'll also install new guide bushings as I found a deal on Ebay.... 6 sets for $15 oem ATE!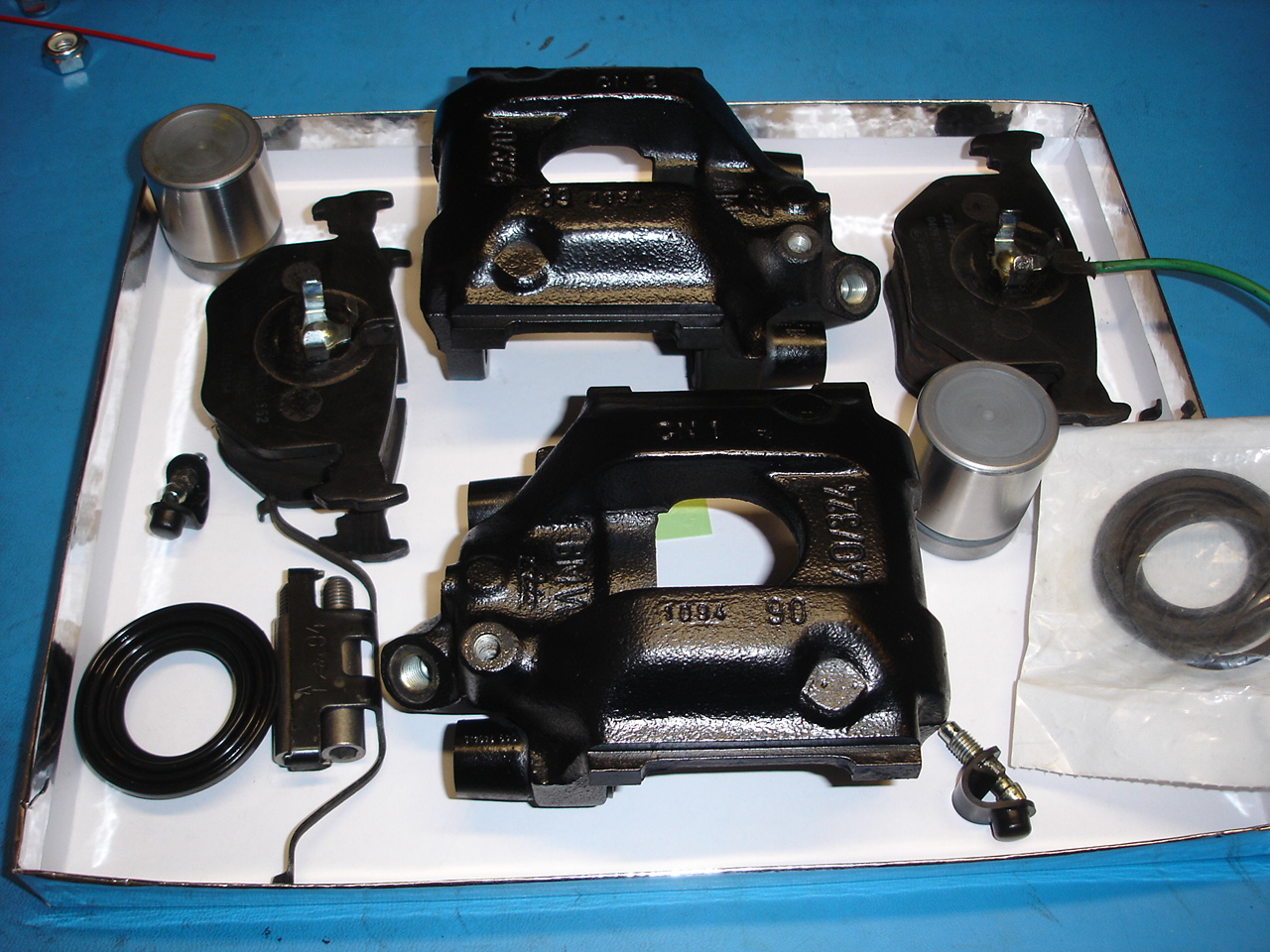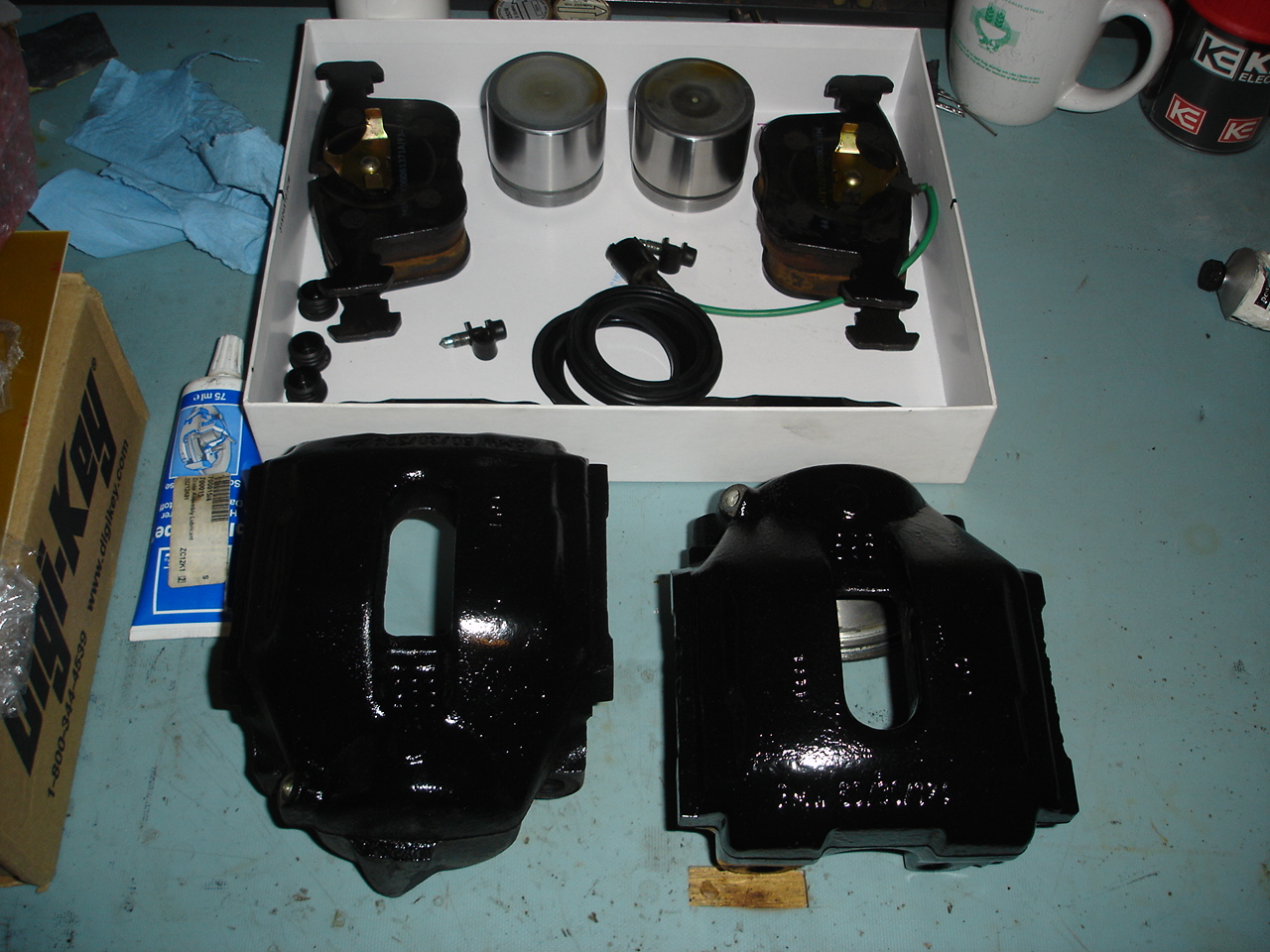 I was surprised how much crud was inside the calipers - the rears were even worse than the fronts and I had already flushed the brake system! I'm glad that I decided to do this... the brakes should be good as new when I'm done.
I picked up my wheel from the repair shop yesterday (American Factory Wheel). They did a good job straightening it as it didn't require any weights to balance with a new tire installed. But they were a little careless in their handling of the rim and scratched up the clear coat in a few places... I'll tackle that later. I paid $80 to straighten the rim which was only slightly out of spec - not cheap but still worth it.
3/20/16
Rear calipers back together with new seals, boot and guide pin bushings ready to go back on the car.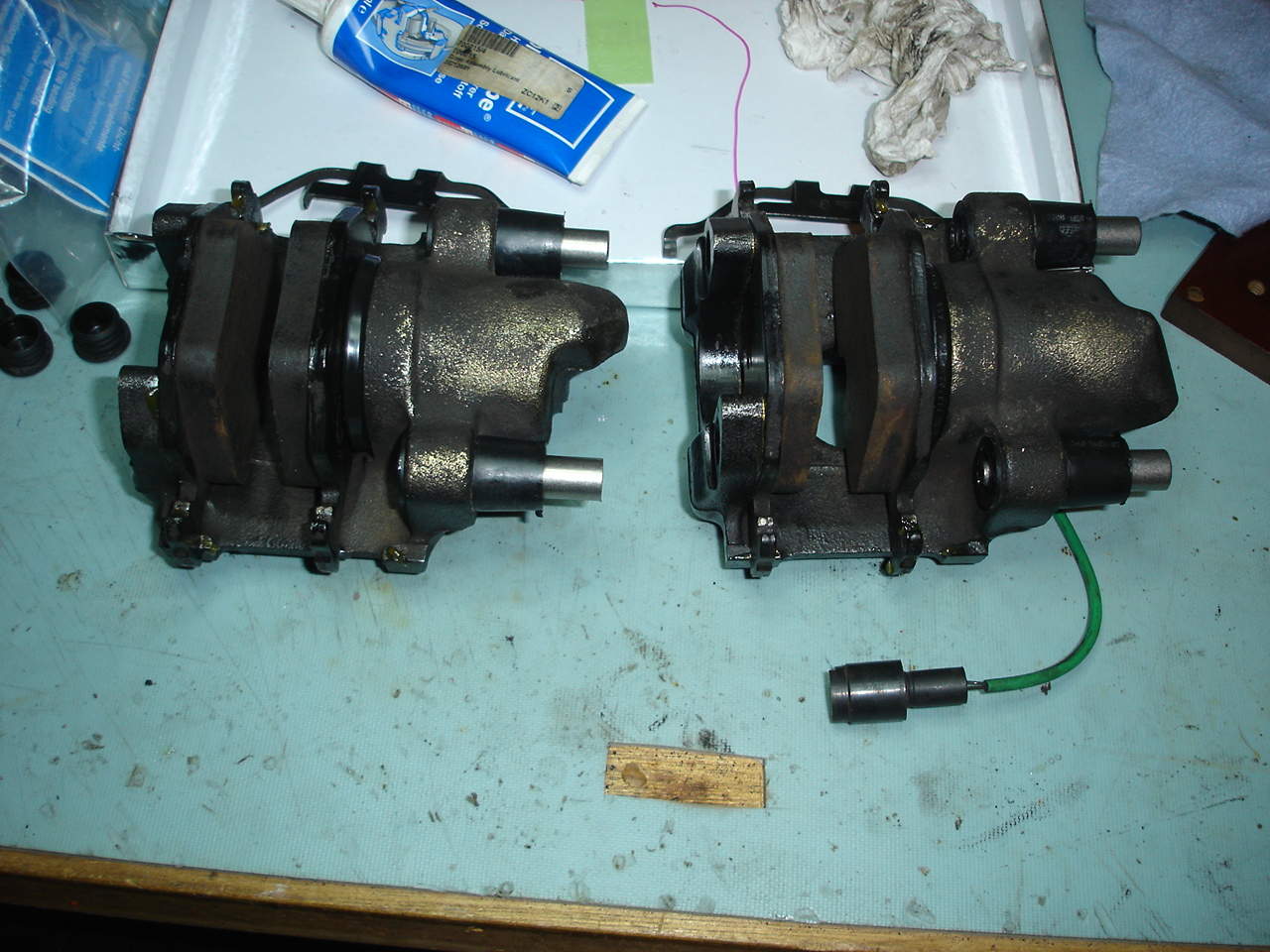 Fronts are already installed with new hoses.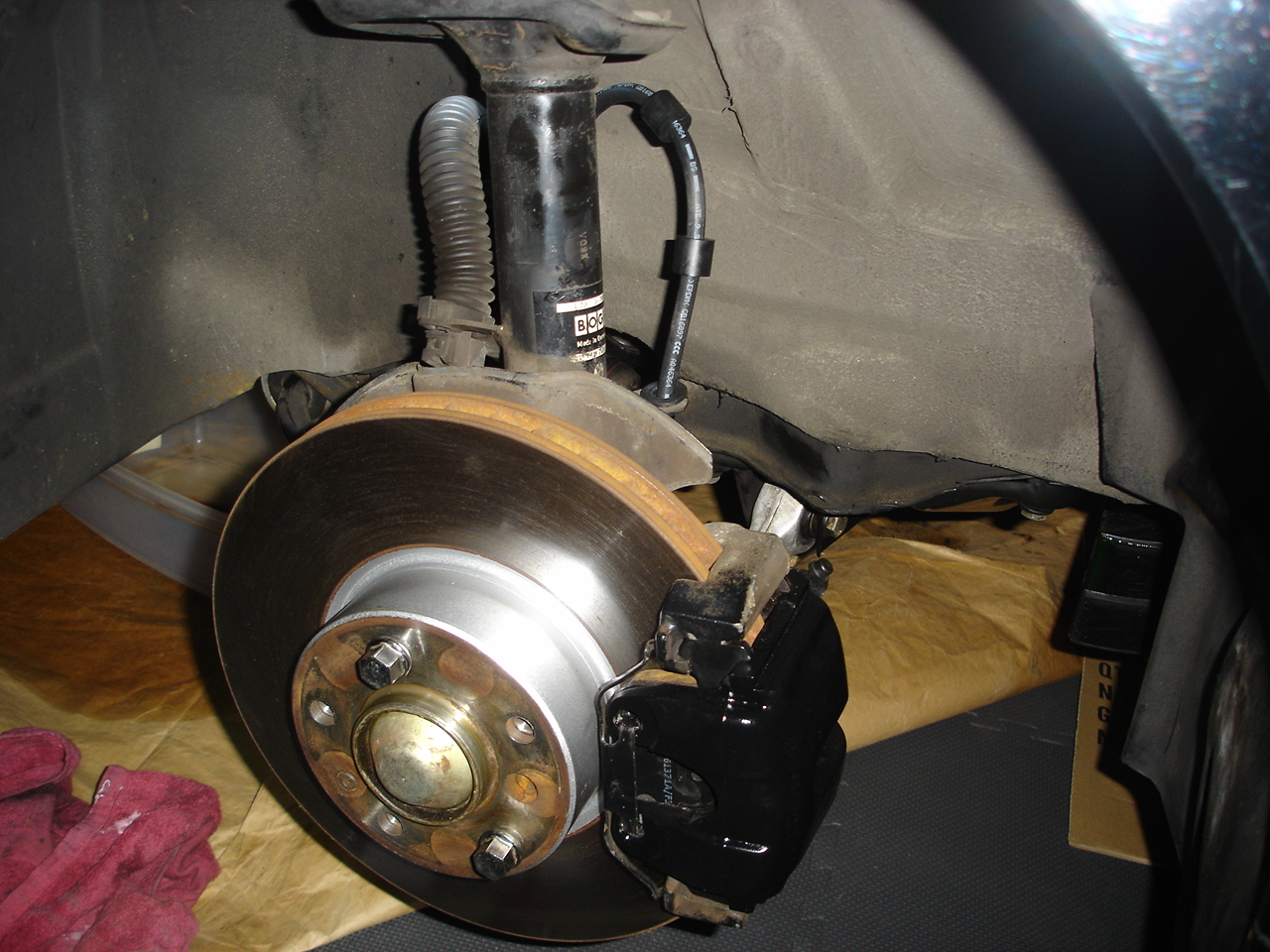 one of the front rotors later turned out to have a slight warp (.006") so I replaced them with these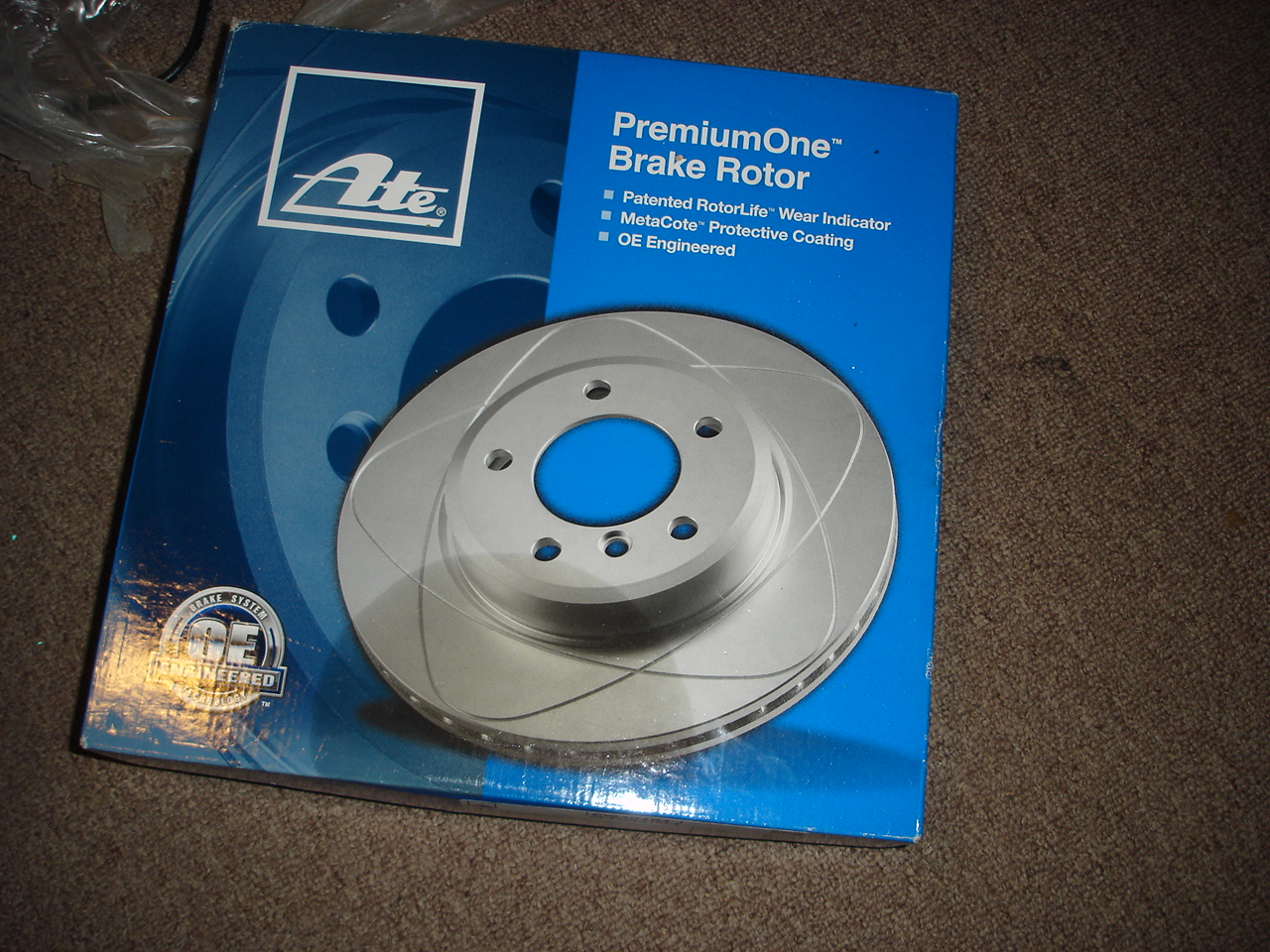 This one has about .001" of run-out which is pretty much perfect.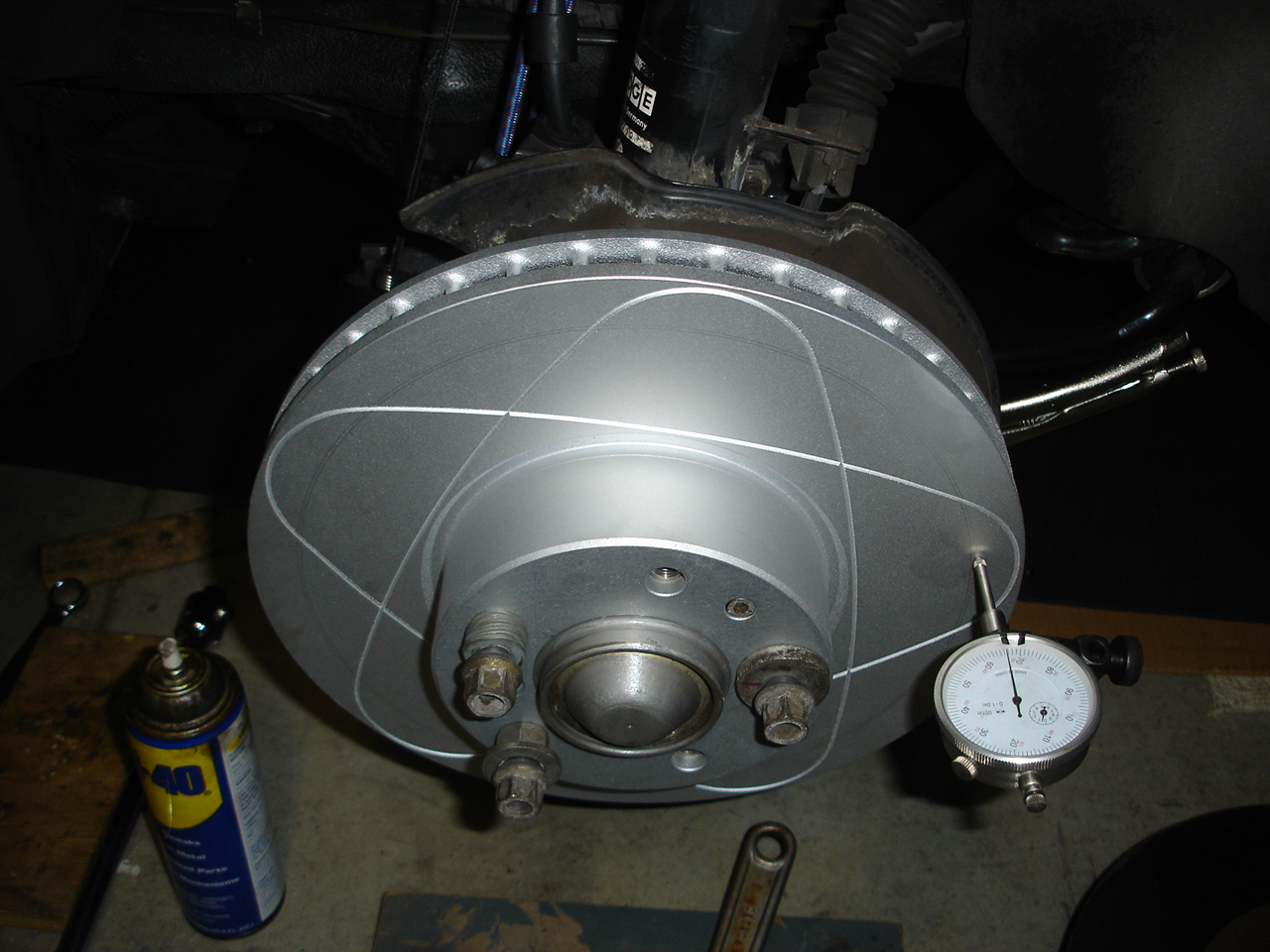 3/17/16
I recently came across someone parting a 91 850i with only 64K miles ! The car was involved in a front end collision.
I ended up buying the complete Engine, Transmission, Front seats and complete rear axle (sub-frame, differential, suspension).
Here is the Engine perched on a dolly I made specially for this (so I could wheel it in the garage).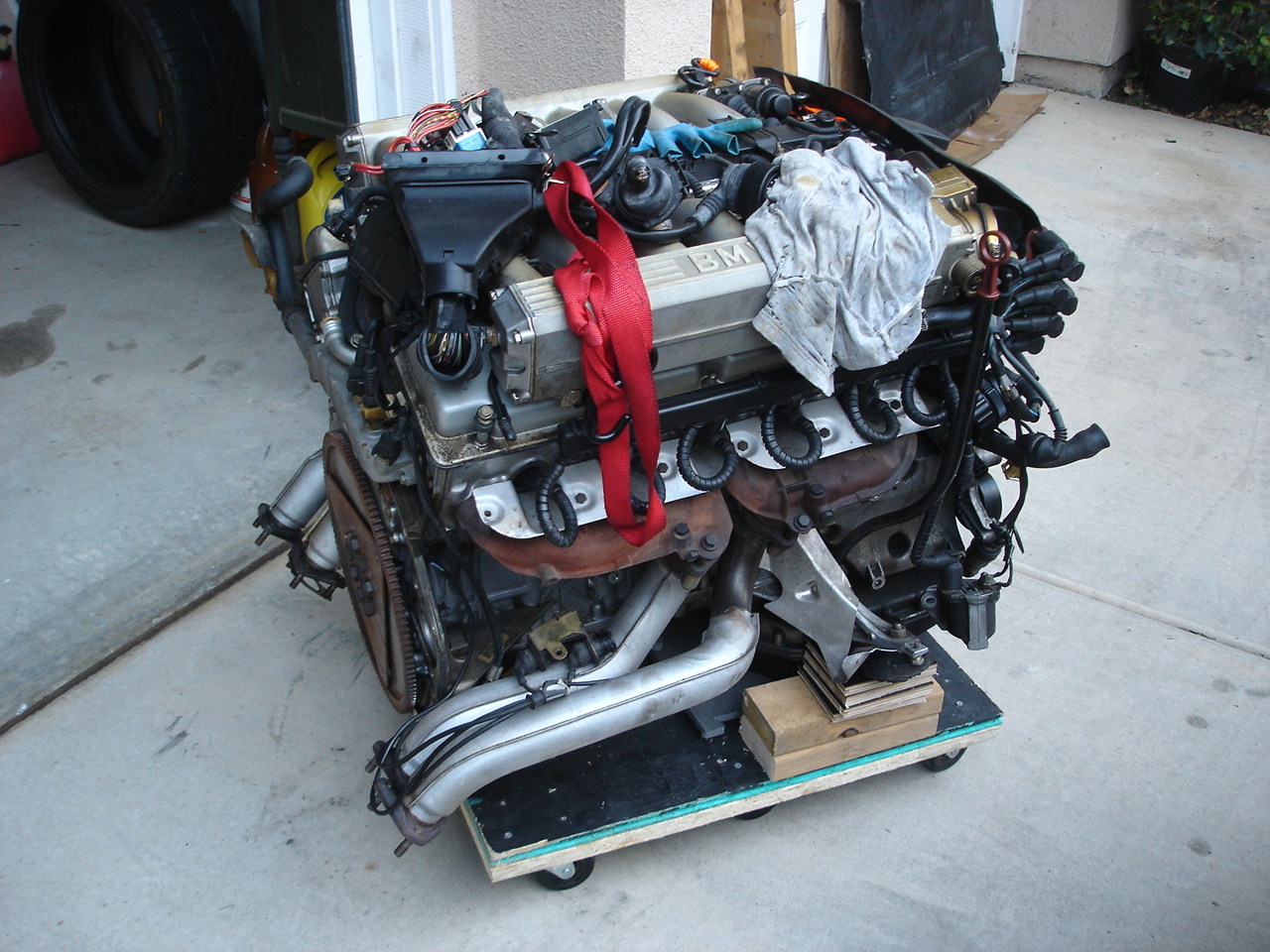 I got both ECU's and the DME included
The transmission, rear differential and rear suspension parts scattered over the garage floor.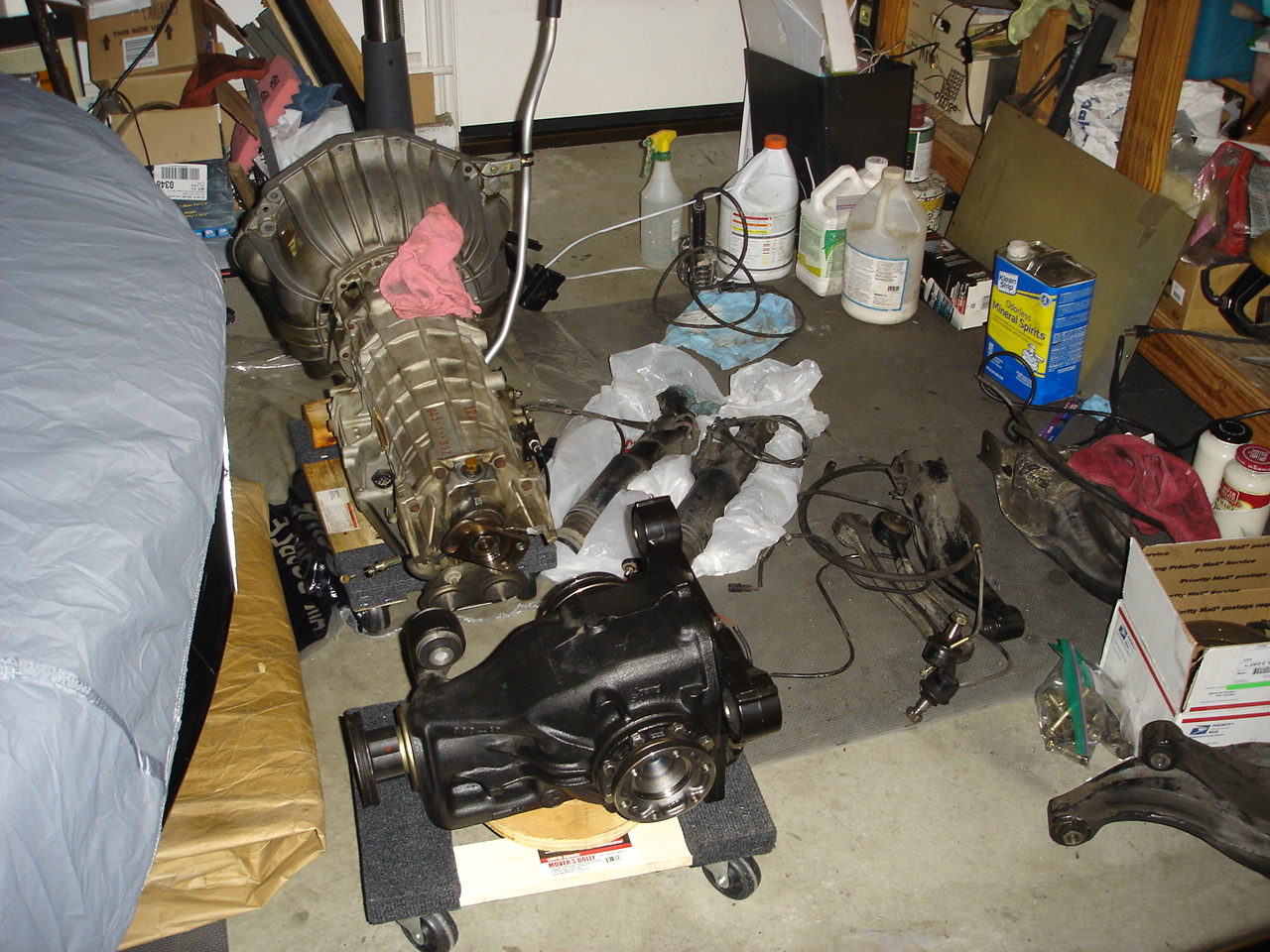 The rubber bushings on these arms are in pretty good shape .
I'll be separating the half shafts soon.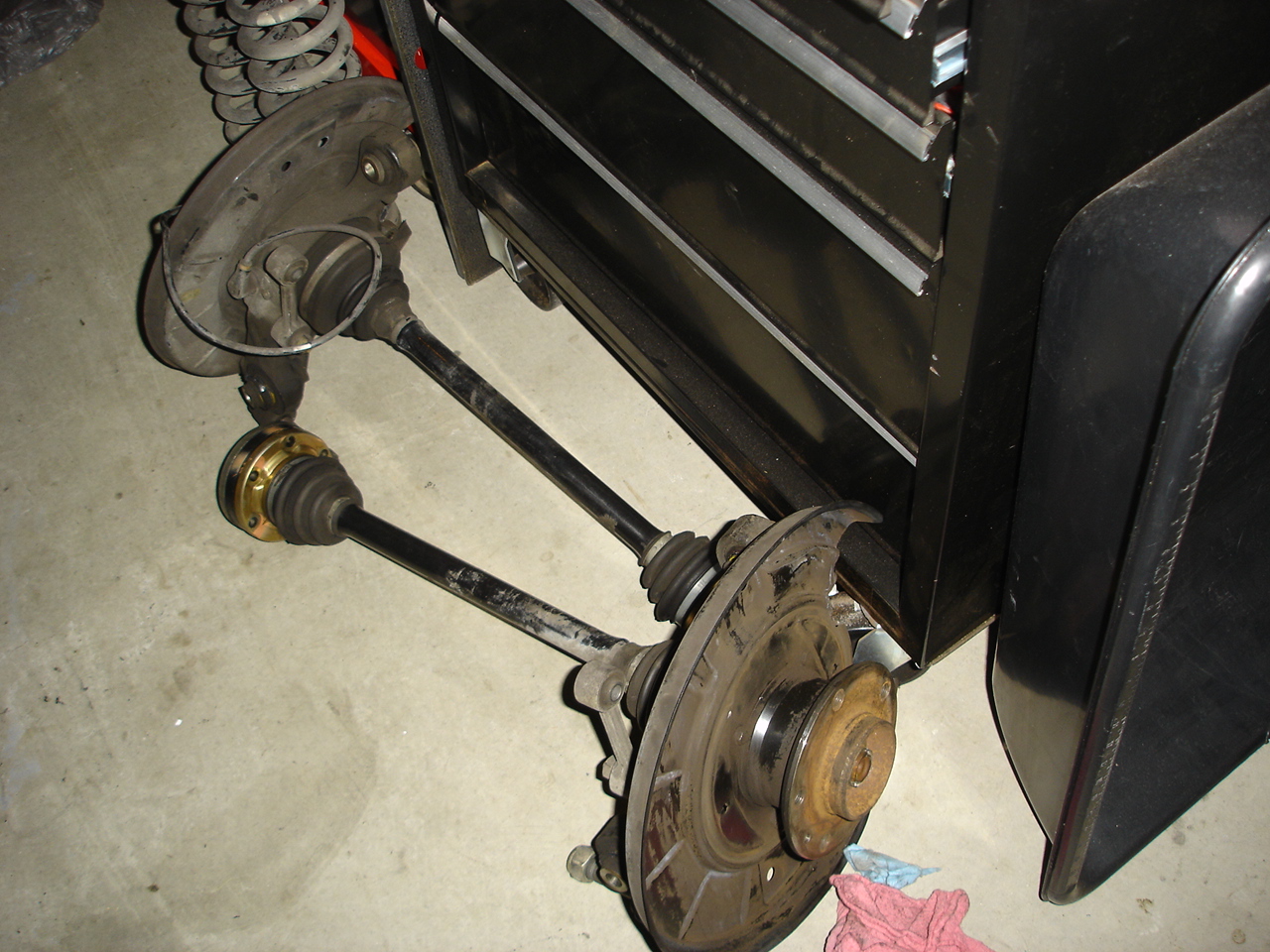 The front seats are in excellent shape. I serviced the height adjust cables (see below) and all functions work perfectly. I also cleaned them and applied Doc Baileys Leather Black.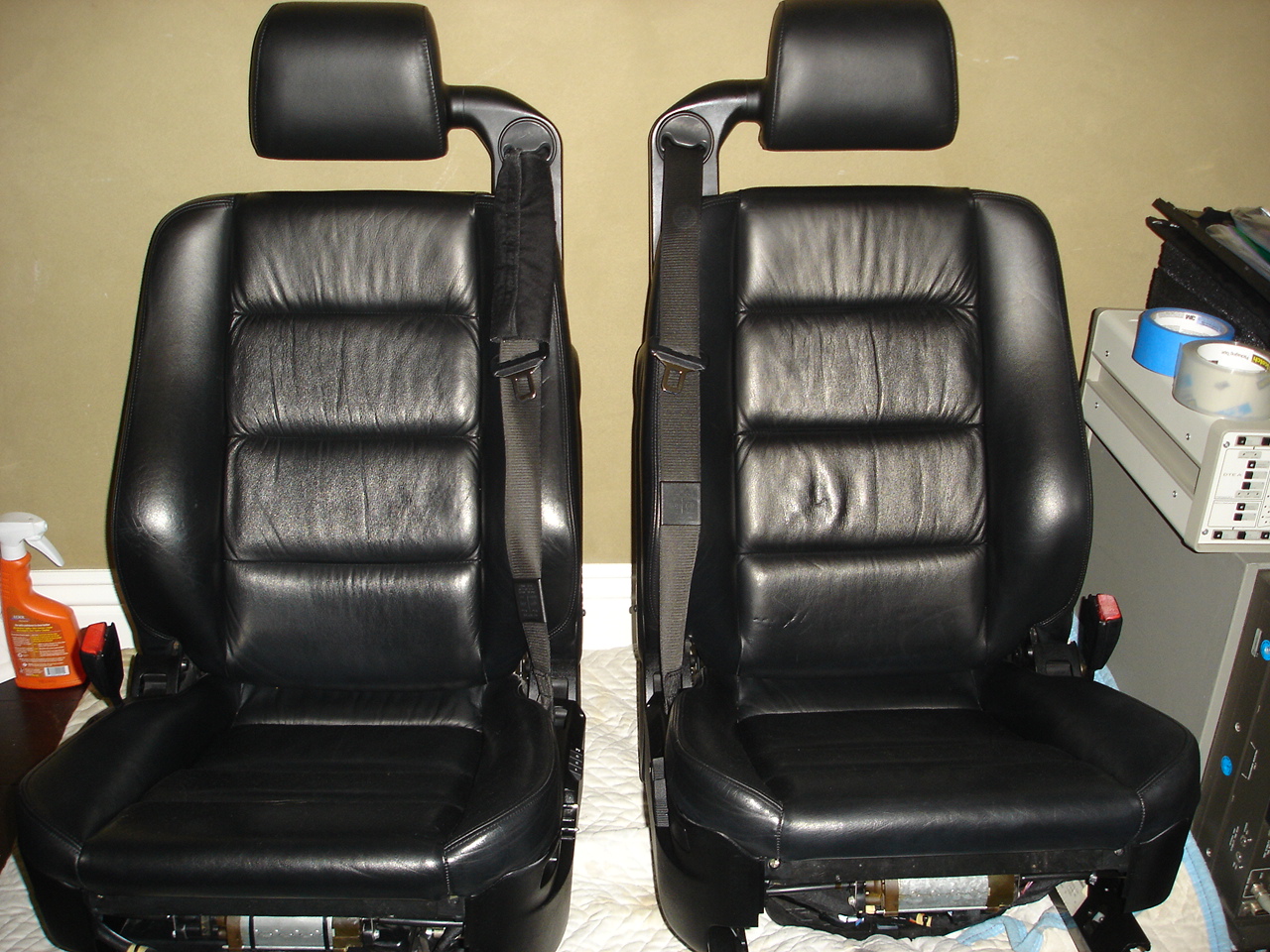 The height adjust cables on these seats are notorious for expanding and effectively shortening the internal cable.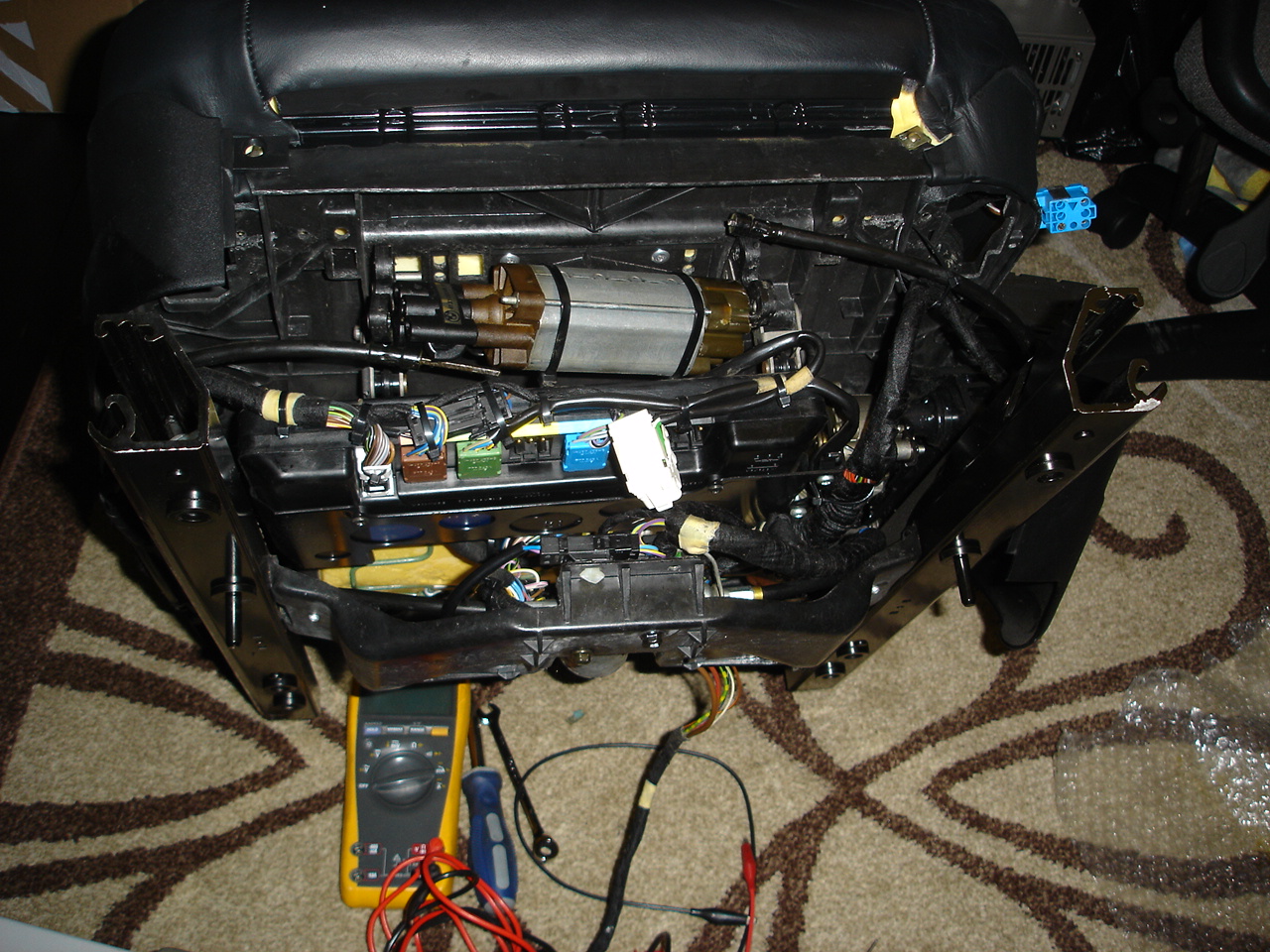 You can see here that the cable barely extends past the outer jacket.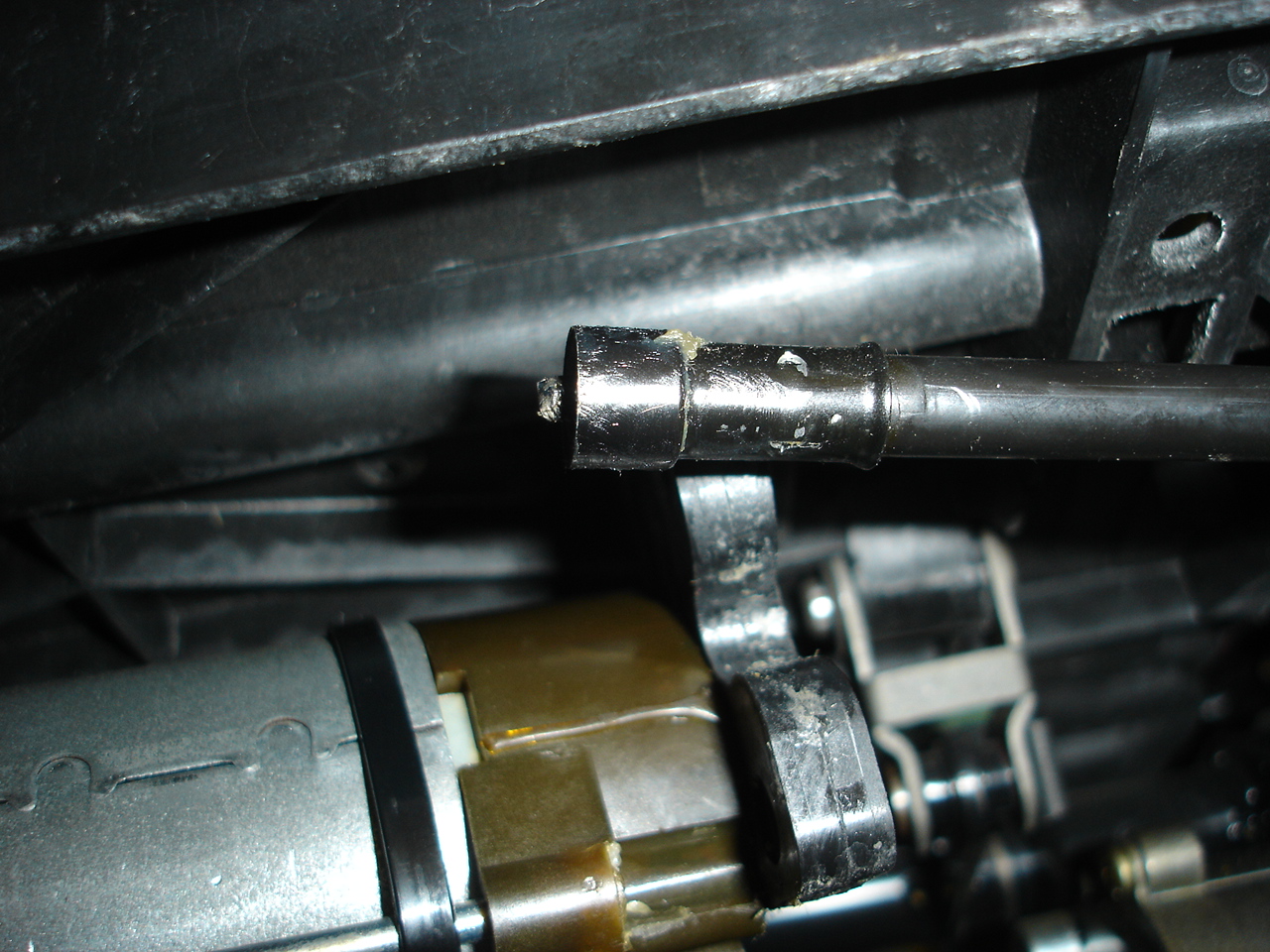 The repair procedure is to first pull out the internal cable...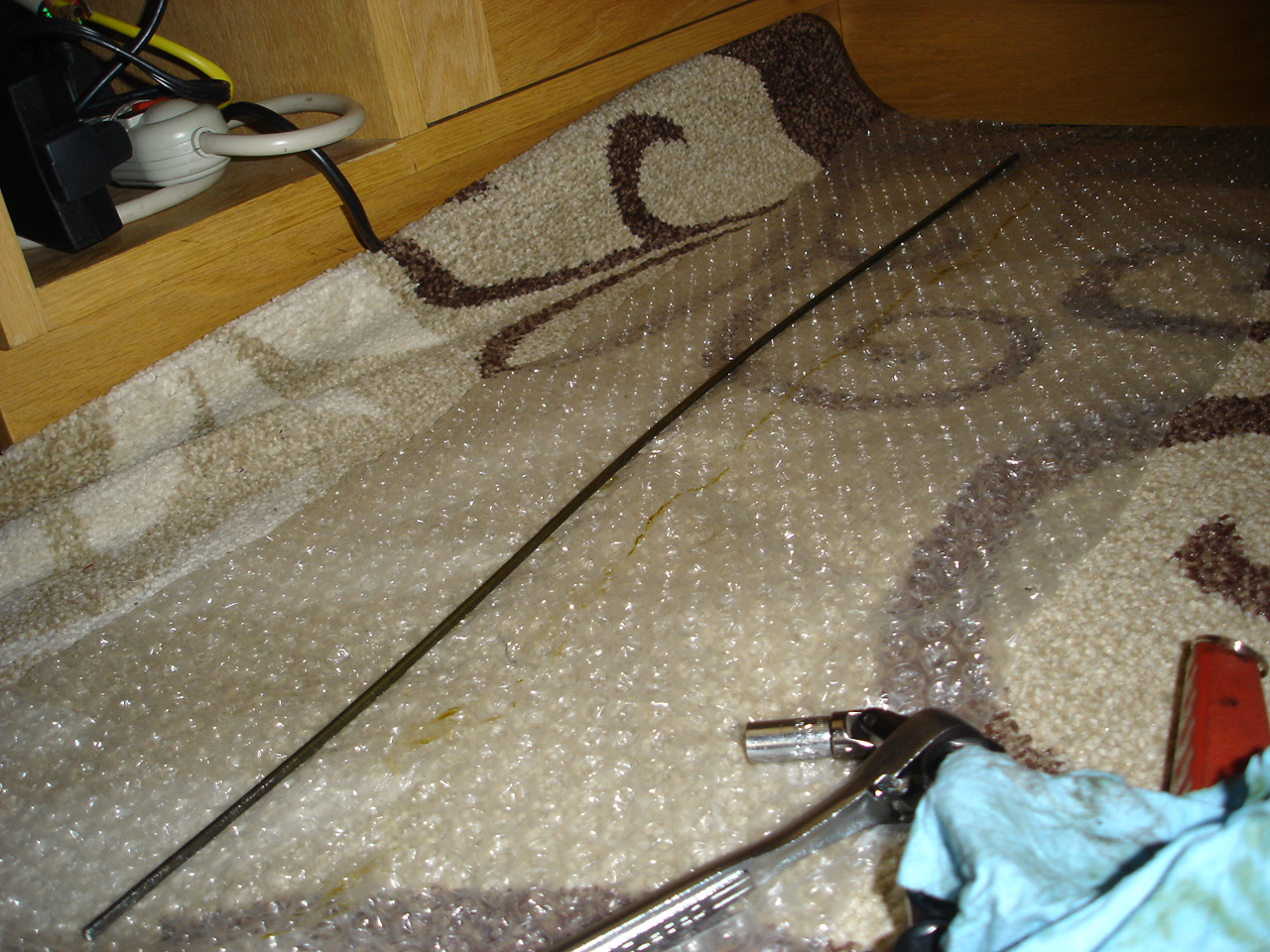 and this small nylon bushing.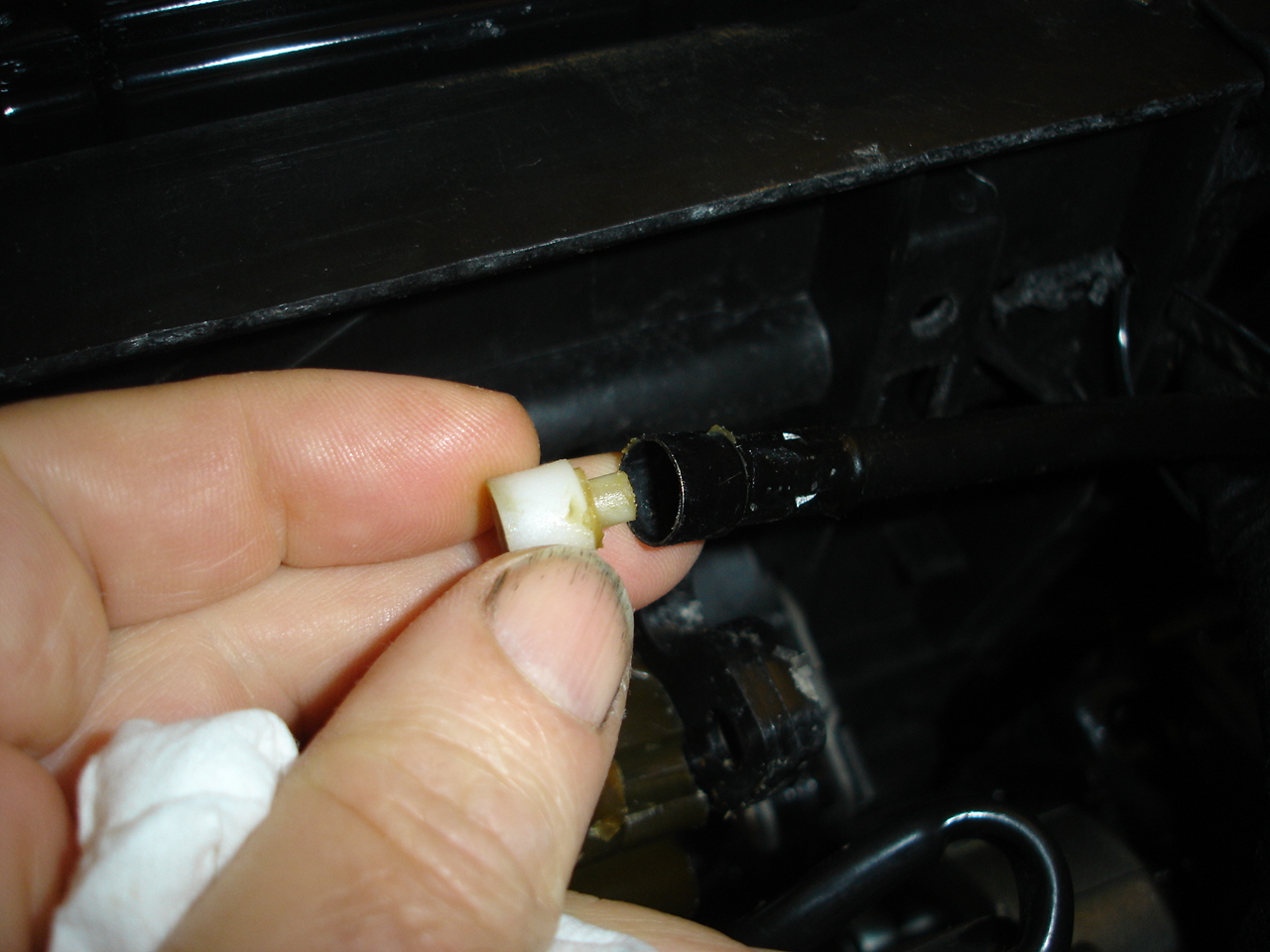 I then used a heat gun to heat the crimp on termination...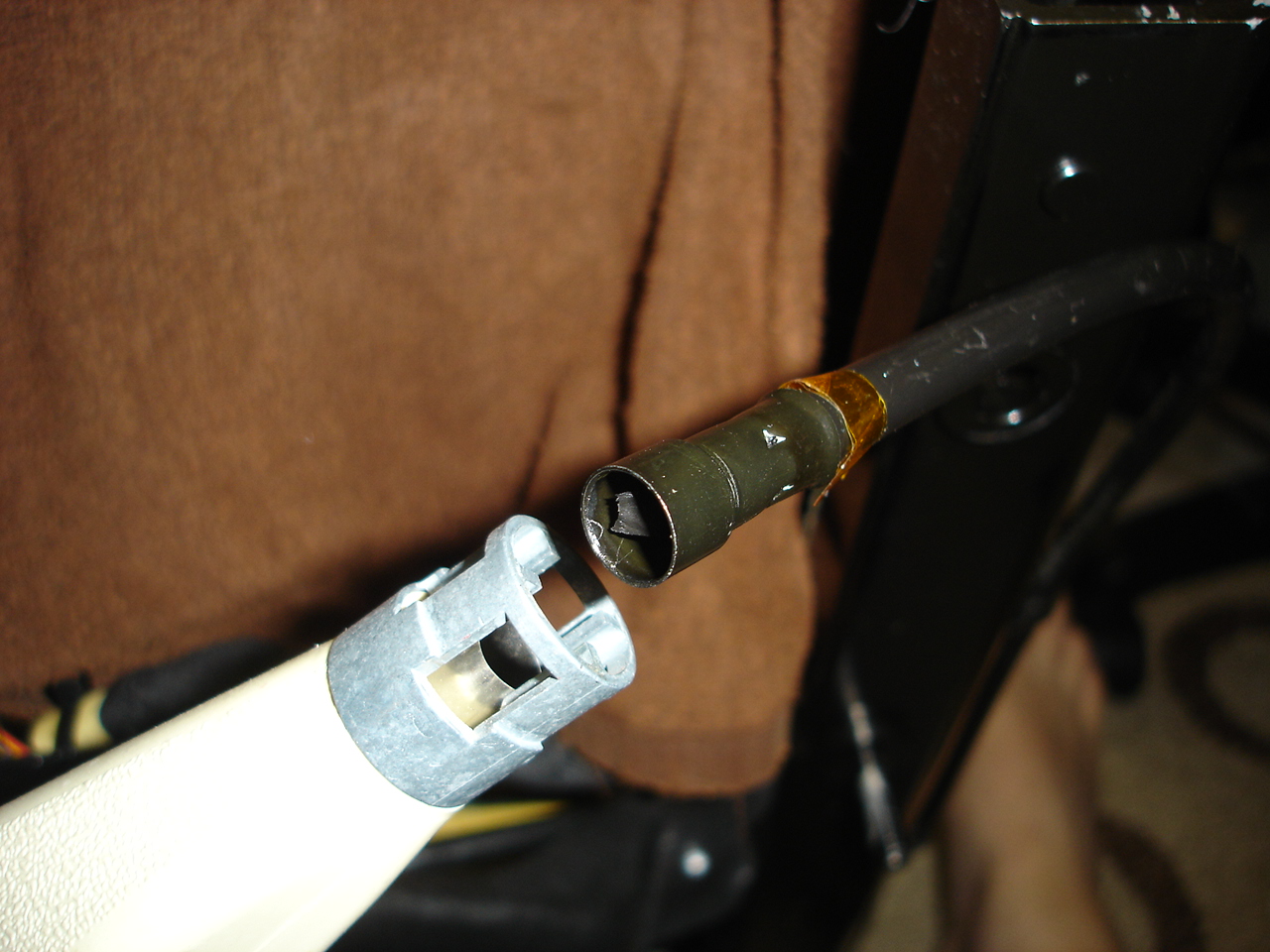 and pull it off (don't worry about the mess). The internal cable needs to extend past the jacket by about 1/2" so I needed to shorten the jacket by about 3/8". A hose cutter provides a nice clean cut.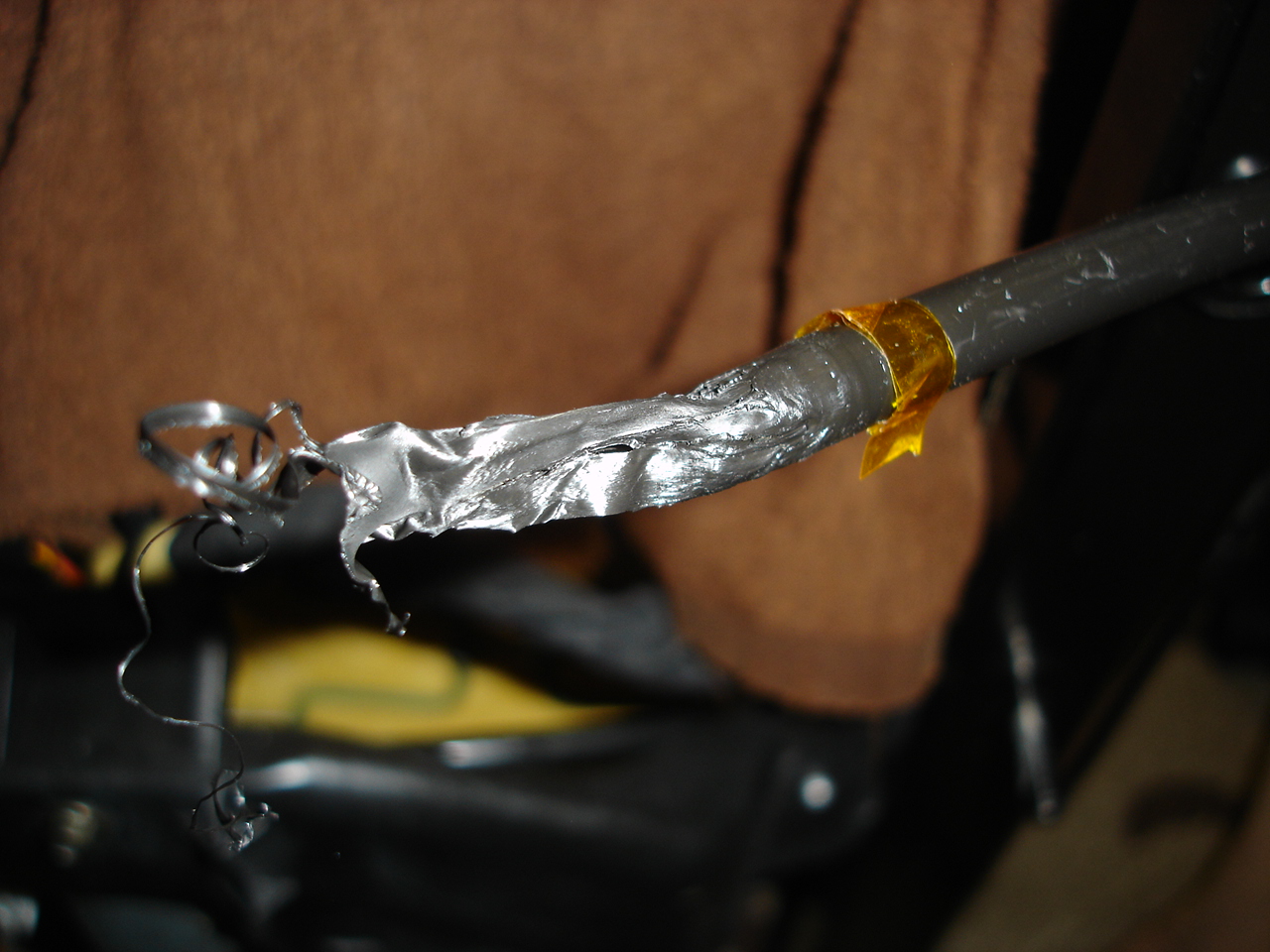 Then heat things up again and push the termination back onto the plastic jacket. Remember to re-install the nylon bushing. As you can see, the cable now extends about 1/2" - perfect!
There are 2 height adjust cables (extending from either end of the motor), and both must be shortended. Re-synching them is as simple as raising or lowering the seat to its limit and then making sure both cables are maxed out by driving them independently. Then button it up and job done!